Dike-New Hartford boys basketball fends off Crestwood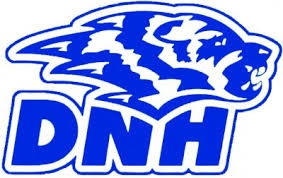 regionalsports@midamericapub.com
FAYETTE – Dike-New Hartford boys basketball improved to 7-0 with a 56-54 victory against Crestwood on Saturday, Jan. 4 at Upper Iowa University.
Dane Fuller led the Wolverines with 18 points and AJ Wegener scored 16 points on 7-of-8 shooting. Fuller added five rebounds, tying for the team lead with Drew Sonnenberg. Derek Kinney chipped in 11 points and a team-leading four steals.
D-NH played at Union on Tuesday, at West Fork on Thursday and returned home to face Waterloo Columbus on Friday.
Category:
Parkersburg Eclipse News-Review
503 Coates St.
Parkersburg, IA 50665
Phone:  319-346-1461
Mid-America Publishing
This newspaper is part of the Mid-America Publishing Family. Please visit www.midampublishing.com for more information.