2020 Election: Republican Party sweeps Butler County races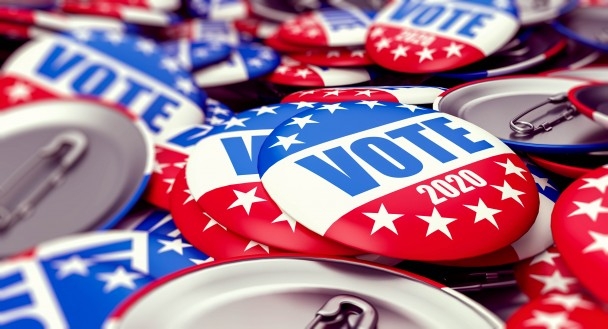 Republicans fared well in Butler County on Election Day.
In the race for Butler County Auditor, Republican Leslie Groen garnered 5,465 votes to incumbent Liz Williams' 2,337.
"I am so appreciative that Butler County has recognized the need for change, and I am honored to be elected Butler County Auditor," said Groen. "It is a very humbling experience, and I could not have done it on my own.  As I said after the primary, I have had countless family, friends, and neighbors by my side, supporting me and spreading the word this past year.  I am very excited to listen, learn and put my experience to work for Butler County!"
Supervisor Greg Barnett, also a Republican, was re-elected with 1,522 votes to Democratic challenger Teresa Negen's 1,000 votes.
"I am extremely excited and honored to be able to serve all people of Butler County for another four years. Thank you to everyone who has helped and supported me through this election," said Barnett. "Looking forward to more great things for Butler County!"
County Sheriff Jason Johnson was re-elected with 7,247 votes in an uncontested race.
In the District 54 State Representative race, Shannon Latham had a landslide victory with 10,203 votes to Democrat Karen Koenig's 3,590 and Bennett Smith's 1,898.
Speaker of the Iowa House Pat Grassley was re-elected in District 50 with 8,088 to Democrat Dennis Evans' 3,086.
Republican Senator Joni Ernst defeated Democratic challenger Theresa Greenfield.
In the U.S. Representative District 4 race, Republican Randy Feenstra defeated Democrat J.D. Scholten.
Butler County voting results
(* denotes incumbent)
County races
Butler County Auditor
Leslie Groen (R) 5,465
* Lizbeth Williams (D) 2,337
Butler County Sheriff
* Jason Johnson (R) 7,247
Supervisor District 1
* Greg Barnett (R) 1,522
Teresa Negen (D) 1,000
District races
State Representative, Dist. 50
(Butler County vote totals only)
* Pat Grassley (R) 2,957
Dennis Evans (D) 1,102
State Representative, Dist. 54
(Butler County vote totals only)
Shannon Latham (R) 2,742
Karen Koenig (D) 878
Bennett Smith 107
State-wide races
Butler County vote totals only
* denotes incumbent
# denotes winner of state-wide vote
U.S. Representative, Dist. 4
# Randy Feenstra (R) 5,156
J.D. Scholten (D) 2,412
U.S. Senator
* # Joni Ernst (R) 5,290
Theresa Greenfield (D) 2,473
Rick Stewart (L) 173
Suzanne Herzog 69
U.S. President/Vice President
* # Donald J. Trump/Michael R. Pence (R) 5,540
Joseph R. Biden/Kamala D. Harris (D) 2,423
Jo Jorgensen/Jeremy Cohen (L) 68
Category:
Parkersburg Eclipse News-Review
503 Coates St.
Parkersburg, IA 50665
Phone:  319-346-1461
Mid-America Publishing
This newspaper is part of the Mid-America Publishing Family. Please visit www.midampublishing.com for more information.