Butler County has second confirmed case of COVID-19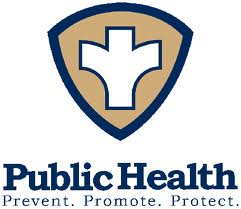 The Butler County Public Health Department and Iowa Department of Public Health have indicated another confirmed case of COVID-19 in Butler County, bringing the historical total to two in the county.
No demographic information of the positive case was provided in the press release issued on Monday, April 20. The county's other COVID-19 case, unofficially identified through social media as Clarksville pastor Val Swinton, was discharged from the hospital last week and delivered a brief message to the Clarksville Church of Christ's followers on Facebook on Sunday. His case is still currently considered active in the IDPH's database at coronavirus.iowa.gov.
"We continue to remind residents to take preventive measures to slow the spread of this virus," said Butler County Public Health Director Jennifer Becker in the press release. "It's important for everyone to stay home as much as possible and to practice social distancing -- this simply means to stay away from groups of people, and to keep a six-foot distance from other individuals."
Symptoms of COVID-19 include cough, fever (100.4 or greater) and shortness of breath.
Category:
Parkersburg Eclipse News-Review
503 Coates St.
Parkersburg, IA 50665
Phone:  319-346-1461
Mid-America Publishing
This newspaper is part of the Mid-America Publishing Family. Please visit www.midampublishing.com for more information.