COVID-19 cancellations, closings, postponements, changes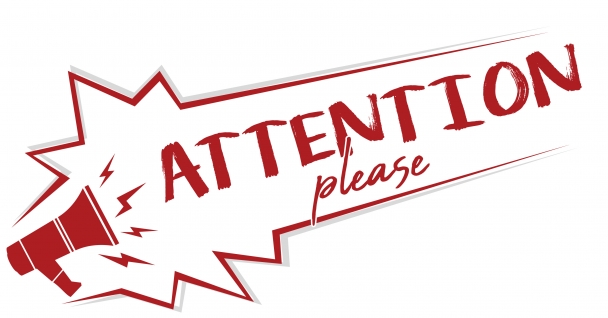 We are trying to keep an up-to-date list on COVID-19 cancellations, postponements, closures, and changes caused by the evolving nature of the coronavirus outbreak. You can help add to this list by e-mailing us at eclipse@midamericapub.com or calling 319-346-1461. Thank you!
Notices are now organized by city and school district.
ECLIPSE
The Eclipse News-Review office is closed to the public, effective March 18 until further notice. Staff will continue to work in the building. Weekly publication has not been interrupted at this time and you can contact us at 319-346-1461 with questions, story ideas, announcements, etc.
BUTLER COUNTY
CLOSED: Butler County offices have been closed to the public, effective March 17 at noon until further notice. No public access to the Courthouse will be available, Clerk of Court will be by appointment only. County offices will remain staffed and people need to call ahead to determine if an in-person visit is needed. All offices request citizens use their drop box to conduct business when possible and conduct business via e-mail, mail, fax or online.
BUTLER COUNTY REC: No members, other than directors, will be allowed at the annual meeting of the Butler County Rural Electric Cooperative. Mail-in ballots for determining a quorum for director elections are due in the office by the end of business on Friday, March 27. Members are asked to check the Butler County REC website, Faceobok page and newsletter for information as it becomes available.
GOLF LEAGUES
The Legend Trail meeting at the club house scheduled for April 9 has been canceled. However, sign-ups are open for league golf.
Legend Trail Men's League players are asked to send the names of team members to Virgil Goodrich, 804 Lincoln Street, Parkersburg, IA 50665. $50 per team is due the first night of the league, which is yet to be determined.
Mid Iowa golfers can send names of team members and AM/PM with $50 check payable to Mid Iowa Golf to Virgil Goodrich, 804 Lincoln Street, Parkersburg, IA 50665. Info and check must be sent by April 24. First play date is tentatively scheduled for May 18 at Reinbeck.
Butler Plus golfers, send team member names and $50 check payable to Butler Plus to Virgil Goodrich, 804 Lincoln Street, Parkersburg, IA 50665 by April 24. First play date is tentatively scheduled for May 4 at Clarksville.
PARKERSBURG
DRIVE-UP ONLY AT BANKS: MidWestOne Bank and Iowa State Bank in Parkersburg have closed their lobbies and are offering drive-up service only.
AMERICAN LEGION BUFFET CANCELED: The Parkersburg American Legion's breakfast buffet, scheduled for March 22, has been canceled.
TO-GO ONLY: Matt's Grill and Bar, 700 IA Highway 57 in Parkersburg, will be taking carryout orders only beginning at 3:30 p.m. on Tuesday, March 17. Call 319-346-1185 to place your order.
TO-GO ONLY: Todd's Neighborhood Grill, 207 3rd Street in Parkersburg, is transitioning to to-go orders only. Hours are 10:30 a.m. to 8 p.m., Monday through Saturday. Call 319-346-8017 to place your order.
LIBRARY CURBSIDE PICK-UP: Kothe Memorial Library in Parkersburg is offering curbside pick-up for library materials. E-mail library@parkersburg.lib.ia.us or call 319-346-2442 or reserve materials by logging into your account with your library card and phone number. The library will contact you when items are ready for pick-up. 
APLINGTON
APLINGTON CITY HALL CLOSED TO PUBLIC: Residents are encouraged to use the drop box for payments. The clerk's office is available via telephone and e-mail during normal business hours. Community center activites have been canceled. Parents are asked to use discretion and proper hygiene with children using the City Park. The Aplington council will assess any changes to these policies by April 1.
LIBRARY CURBSIDE PICK-UP: Aplington Public Library is closed to the public but offering curbside pick-up of library materials. For Aplington patrons: e-mail mail@aplington.lib.ia.us or call 319-347-2432 to reserve materials. The library will contact you when items are ready for pick-up.
COMMUNITY CENTER: Activites at the Community Center have been canceled.
AMVETS: Aplington AMVETS meetings and cookouts are canceled until further notice.
NEW HARTFORD
LEGION SUSPENDS GROUP BUSINESS: The New Hartford American Legion and Auxiliary have suspended all activities, fund raisers and meetings for the rest of March and also the month of April. May activities are still being discussed.
CITY HALL CLOSED TO PULIC: New Hartford Maintenance Department will have limited public access as well. City Staff will be working during this time. Call City Hall at 983-2548 or City Maintenance at 983-2703.
LIBRARY CURBSIDE PICK-UP: Martin Memorial Library is closed for walk-in traffic, beginning Wednesday, March 18 and continuing through Easter weekend (April 12) the library will offer curbside pick-up service. The Library will be completely closed on Saturdays until further notice. Call 319-983-2533 to request books. The library will monitor the popularity of this service and make adjustments accordingly to scheduled curbside pick-up hours. Thursday Coffee Klatch also postponed until after Easter as well as craft days and Easter Bunny pictures.
APLINGTON-PARKERSBURG SCHOOLS
A-P SCHOOLS CLOSED UNTIL FURTHER NOTICE
POSTPONED: The School Improvement Advisory Committee Meeting that was scheduled for March 19 at 7 p.m. at A-P has been postponed to a later date.
A-P ITEM PICKUP: If your child left any essential items at the school that they will need in the next 3 weeks, we ask that you plan to come in to pick up items on Wednesday, March 18 from 4:30-6:00 p.m. Use the main entrance at all buildings. Please understand that no more than 10 people may be allowed in the building at a time. Please plan for possible wait time to get in.
DIKE-NEW HARTFORD SCHOOLS
D-NH SCHOOLS CLOSED UNTIL FURTHER NOTICE
Category:
Parkersburg Eclipse News-Review
503 Coates St.
Parkersburg, IA 50665
Phone:  319-346-1461
Mid-America Publishing
This newspaper is part of the Mid-America Publishing Family. Please visit www.midampublishing.com for more information.