Gary Harken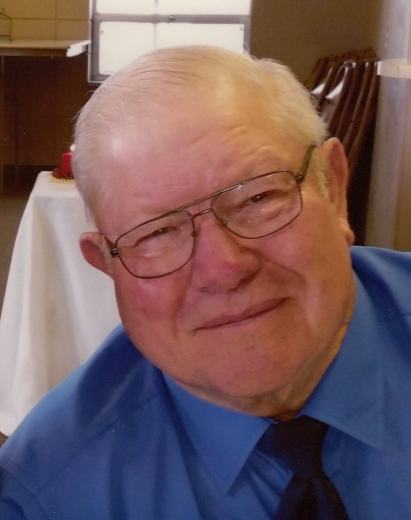 Gary Harken, age 78, of Ackley, passed away on Thursday, November 5, 2020 at Grand JiVante in Ackley. A graveside service will be held at 2 p.m. on Sunday, November 8, 2020 at Oakwood Cemetery in Ackley. Funeral arrangements are under the guidance of the Sietsema Funeral Home in Ackley. Masks and social distancing are encouraged.
Gary Lee Harken was born on April 3, 1942 in Aplington, Iowa at the DeBoer Sisters Maternity Home to Kenneth and Emma (Ubben) Harken. He was the first of four sons to be born. Gary grew up on the family farm one mile south of Austinville, Iowa. He attended school through the eighth grade in Austinville and graduated from the Ackley High School in 1959. He played football and was active in FFA. He also graduated from Ellsworth Junior College in Iowa Falls in 1961. That Fall, his father died and he took over the farming operation with his mother.
On December 28, 1963 Gary was united in marriage to Sharon Wolski. To this union three children were born, Stephanie, Monica and Wade. Gary continued to farm and they raised their children on the family farm. He also worked seasonal for the Ackley Canning Factory. He was a member of the Ackley Jaycees, earning the Chapter Farmer Award, Ducks Unlimited, and Pheasants Forever. In 1965 he joined St. John's U.C.C. by affirmation of faith. He served one term on Council and chairman of the Worship Committee.
In 1997 he had surgery to replace his right knee, after a year of rejection and infection his leg was fused. Gary was unable to farm any longer. He and Sharon moved to Ackley in November of 1998 and together they managed Y's Motel for six years. The motel closed and they moved out to a cabin at Crazy Acres and he worked for LeRoy Brandt for three years. In 2008 they moved into Ackley and he made his home there until April of 2017. Health issues forced him to become a resident at Grand JiVante (Presbyterian Village)
His greatest enjoyment was farming, family, fishing and football. He enjoyed the sports and activities of his children during their school years. Gary also enjoyed the activities of his grandchildren and great-grandchildren.
He leaves to mourn his passing, his wife, Sharon of 56 years; daughters, Stephanie Knipfel of Ackley and Monica Crosby of Cave Springs, AR; and a son, Wade (Michelle) Harken of Alden; five grandchildren, Kelli Lyman of Alden, Kole Knipfel of Waterloo, Gage Crosby of Bentonville, AR, Jared Crosby of Cincinnati, OH, and Abigail Harken of Alden; three great-grandchildren, Sydney Lyman, Kayla Lyman and Austin Lyman of Ackley; his brothers, Duane (Roberta) Harken of Pleasantville, IA, Arlen (Vicki) Harken of Ackley, and Gaylen (June) Harken of Platte City, MO; a sister-in-law, Deb (Stan) Vankleeck of Yuma, AZ; seven nephews; four nieces; great nephews and nieces; cousins; and one uncle.
Gary was preceded in death by his parents; his in-laws; two brothers-in-law; one niece; one nephew; cousins; aunts and uncles; and friends. Gary fought his best but was unable to win the battle against Covid-19.
Online condolences may be left here.
Category:
Parkersburg Eclipse News-Review
503 Coates St.
Parkersburg, IA 50665
Phone:  319-346-1461
Mid-America Publishing
This newspaper is part of the Mid-America Publishing Family. Please visit www.midampublishing.com for more information.