Maple Manor Village managing COVID outbreak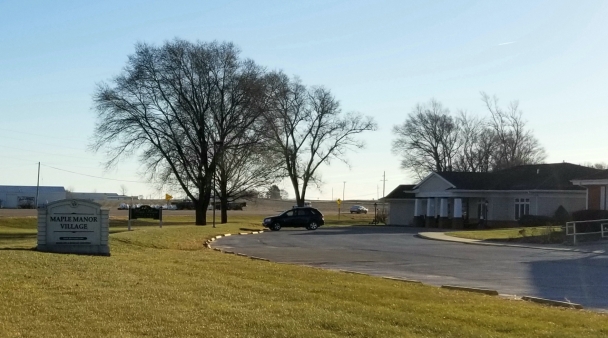 APLINGTON – Last week, Maple Manor Village in Aplington was listed on the state's official coronavirus database as one of 141 current outbreaks at long term care centers in the state.
In a statement on Dec. 4, ABCM Corporation confirmed that 20 residents and 20 staff members have tested positive for COVID-19, adding that staff members are self-isolating at home, while residents are isolated in the center's designated COVID area. No further information has been made available due to privacy regulations.
"We continue to follow all guidelines provided by the local and state health departments and work closely with our community partners to ensure that we are implementing all measures to ensure the safety of our residents, tenants and staff during this time," said Cayla Smith, Maple Manor Village Administrator.
The press release also states that the Iowa Department of Inspections and Appeals (DIA) conducted a Focused Infection Control Survey on Dec. 2 and Dec. 3 at Maple Manor Village, and "no concerns were found," similar to a visit from the DIA in late October when cases were reported among two staff and two residents, which ended up resulting in false positives.
Upon the onset of the COVID-19 pandemic, ABCM Corporation instituted several steps for mitigation across all of its 31 skilled nursing and rehab facilities and 24 independent and assisted living facilities, including testing staff every two weeks and quarantining COVID-positive residents in separate areas, among other hygenic and distancing measures. A full list is available at abcmcorp.com.
The state's coronavirus website only lists 38 total cases at Maple Manor Village, and 34 reported in the last 14 days. An outbreak is defined as when three or more residents test positive within 14 days. Once a facility goes 28 days without reporting a new case, the outbreak is considered inactive removed from the database.
One other center is listed as having an active outbreak in Butler County: Valley View Community in Greene has reported seven positive cases in the last 14 days.
Category:
Parkersburg Eclipse News-Review
503 Coates St.
Parkersburg, IA 50665
Phone:  319-346-1461
Mid-America Publishing
This newspaper is part of the Mid-America Publishing Family. Please visit www.midampublishing.com for more information.