NICL announces December winter sports restrictions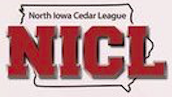 The North Iowa Cedar League issued restrictions for winter sports competition in December on Tuesday, Nov. 17.
The announcement comes on the heels of Iowa Governor Kim Reynolds' recent restrictions placed on high school sports, and will apply to competition through the month of December. Most schools will likely complete their 2020 winter sports schedule on Friday, Dec. 18. When schools return to instruction in 2021, the NICL will revisit these guidelines and adjust as necessary.
For basketball and wrestling competition alike;
- masks will be required for admission and must be worn throughout the duration of the contest;
- visiting team cheerleaders will not be permitted;
- concession stand operation will be up to the host school.
As the winter sports season ramps up, schools will distribute two NICL tickets per participant in uniform that will be used as season-long "tickets" that will then allow the holder to pay or use a pass for admission. The two ticket allotment does not apply to coaches, cheerleaders and dance team members, which follows guidelines from the IHSAA and IGHSAU.
For basketball's girls/boys doubleheaders, ticketholders are only allowed to attend the games in which their athlete is participating -- those with a girls ticket will need to leave after the girls game, and boys game ticket holders will not be allowed to enter the facility until after the girls game. Those with athletes dressing for lower-level games and varsity will need to exit following the lower-level game and return for the varsity contest. Pep bands will not be permitted to attend basketball games.
For wrestling duals, attendance will not be restricted beyond the two-ticketholder restriction - once admission is paid for a wrestling dual, the ticketholder can enter the facility and stay for the duration of the dual, triangular or quadrangular. Masks are required for wrestlers during weigh-ins. Weekend tournament attendance will be up to the host school - the IHSAA had previously requested that schools consider reducing the number of teams at weekend tournaments and/or eliminating schools coming in from out-of-state to compete.
Category:
Parkersburg Eclipse News-Review
503 Coates St.
Parkersburg, IA 50665
Phone:  319-346-1461
Mid-America Publishing
This newspaper is part of the Mid-America Publishing Family. Please visit www.midampublishing.com for more information.