Rev. Durwood Busse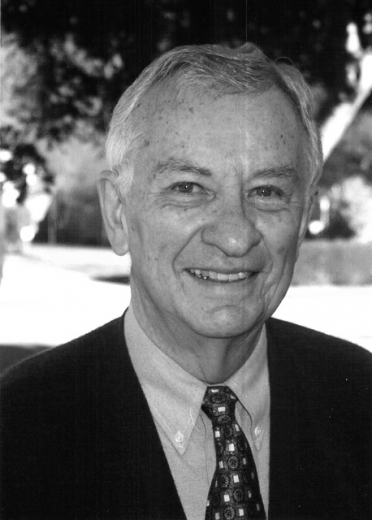 Rev. Durwood "Woody" Busse was born in Portage, WI on August 3, 1929 and died, from complications of Parkinson's Disease on February 7, 2021, in Azusa, CA at age 91.  He graduated from Aplington Consolidated High School in 1947 with a 4.0 GPA in a class of 20 students.  His father, Allen Busse, was hired as public school superintendent at Aplington because, as Woody remembered, there was feeling that school discipline was getting out of hand. The Busse family would live in Aplington for nine years, first in a school building, then in Dr. Rolf's former residence and finally in a house moved close to the school. Woody remembered fondly working at Jack Sprat Grocery and for the Skelly Oil Company by keeping their books. "Tanks were in Parkersburg," he would say as no detail was too small when he told a story.  Woody Busse would go on to graduate from Dubuque College and Dubuque Seminary. He met his wife Barbara Skaife at Dubuque, and they became missionaries with the Presbyterian Church (USA) and lived in both Iran and Pakistan as well as co-pastoring in an African-American Church in Cincinnati and as a mission's pastor at Danville Presbyterian Church, Danville, California. Their "retirement" years were spent making yearly trips to Central Asia to relate with church partners. The Busses have seven children: Rani, Robin, Teri, Tami, Jessie, Joshua and Jasmine.
Category:
Parkersburg Eclipse News-Review
503 Coates St.
Parkersburg, IA 50665
Phone:  319-346-1461
Mid-America Publishing
This newspaper is part of the Mid-America Publishing Family. Please visit www.midampublishing.com for more information.