Roger Feckers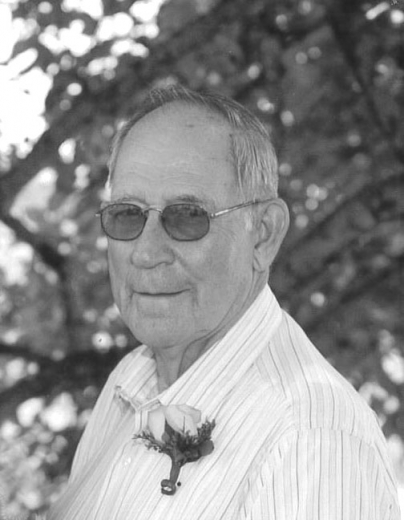 Roger D. Feckers, 86, of Parkersburg, Iowa, died on Saturday, September 26, 2020 Grundy County Memorial Hospital in Grundy Center. 
Roger was born on September 12, 1934, in Butler County, Iowa, the son of Claus and Mary Una (Gerdes) Feckers. He attended country school near Parkersburg and graduated from New Hartford in 1953. Roger served in the United State Army from May of 1954 until his honorable discharge in April of 1956. He was united in marriage to Marcella Sherburne on June 3, 1957 at Bethel Reformed Church in Aplington.   
Roger farmed for a short time, drove milk truck, worked at Ship Travels making mobile homes and at the R.C. Willet Co. making campers. Roger retired in 1995 after 32 years at John Deere. 
Roger was a member of the New Hartford American Legion Post #660. He enjoyed woodworking, fishing, camping, hunting, crossword puzzles and cutting wood. He especially enjoyed visiting with family and friends. 
Roger is survived by a son, Michael (Julie) Feckers of Parkersburg; a daughter, Diane Shindley of New Hartford; a son, Mark (Denise) Feckers of New Hartford; sons, Marvin Feckers and Merlin Feckers, both of Parkersburg and a son, Monte Feckers of New Hartford; five grandchildren, Chad (Cara) Feckers, Michaela Feckers, Heather (Derek) Anthofer, Amanda Feckers and Courtnie Feckers; seven great grandchildren, Emery and Gunnar Feckers, Payton Feckers,  Jace Stork and Brylie, Eli and Khloe Anthofer; two brothers, Paul Feckers and Don (Sharon) Feckers, both of New Hartford and severeal nieces and nephews. He was preceded in death by his parents, his wife, Marcella on November 24, 2012, and a son-in-law, David Shindley. 
Funeral services will be held at 10:00 a.m. on Thursday, October 1, 2020, at the Kaiser-Corson Funeral Home, Shell Rock with Pastor Corey Smith officiating. Burial will be held in the Oak Hill Cemetery in New Hartford, Iowa. Military Rites at the grave will be conducted by the New Hartford American Legion Post #660 and the Cedar Falls Amvets Post # 49. Visitation will be held on Wednesday from 5:00 p.m. to 7:00 p.m. at the Kaiser-Corson Funeral Home in Shell Rock and also for one hour prior to the services on Thursday at the funeral home. In accordance with COVID guidelines please wear masks and practice social distancing when in the funeral home. Memorials may be directed to the family. Online condolences may be left at www.kaisercorson.com 
Kaiser-Corson Funeral Home in Shell Rock is in charge of arrangements. 319-885-4321
Category:
Parkersburg Eclipse News-Review
503 Coates St.
Parkersburg, IA 50665
Phone:  319-346-1461
Mid-America Publishing
This newspaper is part of the Mid-America Publishing Family. Please visit www.midampublishing.com for more information.