UPDATED: First COVID-19 case confirmed in Butler County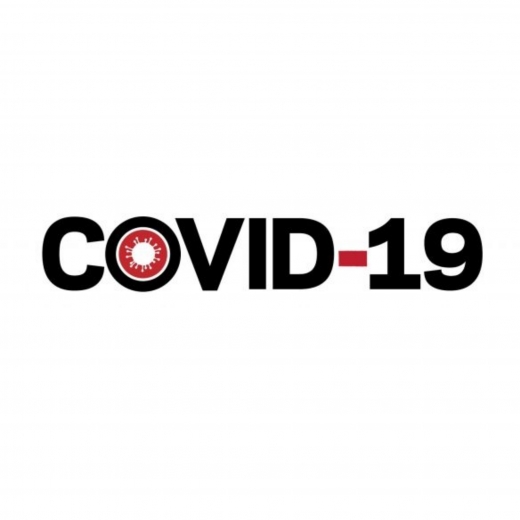 This article is being offered free to all readers as part of ongoing coverage of the COVID-19 pandemic. To our current subscribers and advertisers: Thank you for your support. If you are not already a subscriber, when you are financially able, please consider a subscription to the Eclipse to support our ability to provide local journalism. 
A case of novel coronavirus (COVID-19) was confirmed in Butler County on March 26. According to information released by the Iowa Department of Public Health, the individual is 61-80 years of age and is recovering in isolation.
Family members have identified the patient as Pastor Val Swinton of Clarksville United Church of Christ, former mayor of Clarksville, and have asked the community to join in prayer for his recovery, as he is currently in critical condition in ICU, fighting for his life in a medically induced coma.
Online support, prayers and well wishes have come pouring in.
"I would like to thank each and every one of you on behalf of my family for all the prayers, good vibes, and positive energy. We need all we can get," said son Sam Swinton.
Butler County residents are urged to take preventative measures to stop the spread of the virus and flatten the curve, as there are now 424 confirmed cases of COVID-19 in Iowa.
"While this is Butler County's first case, it may not be the last, and that's why we encourage all residents to continue to make prevention a priority," said Butler County Public Health Director Jennifer Becker. 
These actions include washing hands frequently with soap and water for at least 20 seconds each time, covering coughs and sneezes with a tissue or elbow/upper arm and staying home when ill.
According to a release from public health, approximately 80 percent of Iowans infected with COVID-19, will experience only a mild to moderate illness. Most mildly ill Iowans do not need to go to their healthcare provider or be tested to confirm they have COVID-19. Sick Iowans must stay home and isolate themselves from others in their house.
Guidelines call for those experiencing illness to stay home and isolate from others in the house until they have had no fever for at least 72 hours (three full days of no fever without the use of medicine that reduces fevers) and other symptoms, such as cough or shortness of breath have improved. Additionally, do not leave your home until at least seven days have passed since your symptoms first appeared.
"If you think you may need healthcare, call first. Your provider can assess whether you need to be seen in the office or if you can recover at home," the press release states. "There may also be options for you to talk to a medical provider from home using technology."
In a column published in last week's Clarksville Star, Pastor Swinton encouraged Butler County residents to maintain faith and hope in these difficult times while practicing social distancing and following recommended guidelines.
"Only the one true God remains in control. Our heavenly Father, whose Son Jesus Christ died for our sins, still rules the universe. Nothing that has happened surprises Him. Nor remains beyond His control," Swinton said.  "Our God still loves us. Still cares about us. The psalmist wrote in Psalm 91; This I declare about the Lord: He alone is my refuge, my place of safety; he is my God, and I trust him. For he will rescue you from every trap and protect you from deadly disease. If your prayer life and Bible reading have slipped, this would be a good time to reconnect with our God. He loves you. He cares. And He wants to help you get through this difficult time."
For up-to-date information on COVID-19, visit the IDPH webpage at https://idph.iowa.gov/Emerging-Health-Issues/Novel-Coronavirus and follow the department on Facebook at @IowaDepartmentOfPublicHealth and on Twitter at @IAPublicHealth.
Category:
Parkersburg Eclipse News-Review
503 Coates St.
Parkersburg, IA 50665
Phone:  319-346-1461
Mid-America Publishing
This newspaper is part of the Mid-America Publishing Family. Please visit www.midampublishing.com for more information.