Volunteers needed for Avenue of Flags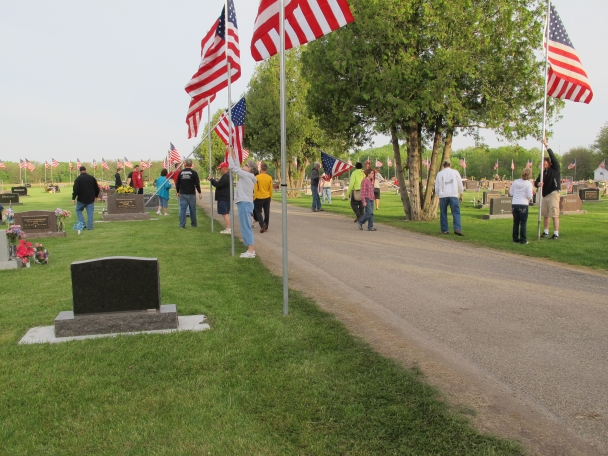 The Avenue of Flags Committee is seeking volunteers to put up flags at the Parkersburg cemetery for the Fourth of July weekend. Volunteers can meet at the Vets Building on Thursday, July 2 at 6 p.m. for flag setup as well as Monday, July 6 at 6 p.m. to bring down the flags.
Category:
Parkersburg Eclipse News-Review
503 Coates St.
Parkersburg, IA 50665
Phone:  319-346-1461
Mid-America Publishing
This newspaper is part of the Mid-America Publishing Family. Please visit www.midampublishing.com for more information.