2022 Miss Parkersburg Candidates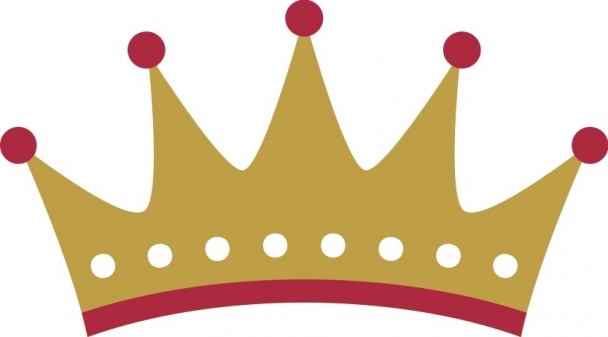 Shayla Barrett
Parents: Rachel & Scott Barrett
Sponsor: MidWestOne Bank
School activities: Cross country, dance team, basketball, track & field, musical, choir, honor choir
Hobbies: Reading, watching movies, singing, playing guitar & piano, hurdling, volleyball, basketball
Special interests: Relationship with God and family, writing, song lyrics, books, counseling at Camp K, being a positive influence on people
Future plans: Attend either Iowa or Iowa State for either journalism or a business degree, still undecided.
Olyvia Bellows
Parents: Jim & Andrea Bellows
Sponsor: Iowa State Bank
School activities: Summer strength & fitness programs, volleyball, track and field, club volleyball
Hobbies: Weightlifting, running, going on a walk with my mom, yoga; baking and trying new recipes; relaxing outside with a good book
Special interests: Traveling, club & school sports, cooking healthy/meals dishes for others, helping out the community by volunteering
Future plans: In my future I hope to get at least a 4-year degree from a university. My wishes are to attend college/get a scholarship for track. I wish to stay involved in extracurricular activities. My dream career is something either in the modeling or coaching field.
 
McKenzie Boring
​Parents: Paul & Terrie Boring
​Sponsor: Parkersburg Hardware
School activities: Football & basketball cheer, fall musical, large group speech, individual speech, spring play
Hobbies: Reading, writing, singing, dancing, acting, baking/cooking, traveling, volunteering at humane society
Special interests: Volunteering, babysitting, art, music, Broadway, hatchet throwing, art museums and museums.
Future plans: My future plans involve going to University of Iowa to pursue a career in criminology as a behavior analyst and during the summer, I would like to nanny out of state.
LeeAnn Bovy
Parents: April & David Bovy
Sponsor: NAPA Auto Parts
School activities: Band, Jazz band, group speech, individual speech, spring play, archery, FFA, National Honor Society
Hobbies: Painting, sketching, working with my cattle and horse, bow hunting & fishing, boating with family, playing guitar
Special interests: Agriculture, working with farmers and in the field working with cattle, being outside and being involved in helping local farms
Future plans: My future plans are to graduate and go to Iowa State for Veterinary Science. I want to specialize in large animals and have a minor in Ag Business.
Kendra Kalkwarf
Parents: Joel & Sarah Kalkwarf
Sponsor: Sinclair Elevator
School activities: Drill team, track, National Honor Society, A-P Volunteer Club
Hobbies: Coloring, reading, riding bikes, going on walks
Special interests: Animals, dancing, shopping and childcare
Future plans: My future plans are to attend the University of Iowa.
Olivia Shirk
Parents: Leia & Jay Anderson
Sponsor: Brass Highway 57 Ford
School activities: FCA, volunteer group, cheerleading, dance team, A-P Honor Society, choir, homecoming & Prom Committee, kids clinic (dance/cheer), MC for variety show
Hobbies: Dance, cooking, movies, being with friends & family, traveling, watching sports
Special interests: GLOW, Camp K counselor, All Iowa Honor Dance team, volunteering in the community, exploring gluten-free foods
Future plans: I plan to attend college with a major in Elementary Education. I also hope to continue dancing in college.
Adison Williamson
Parents: Travis & Emily Williamson
Sponsor: Mane Station Salon & Spa
School activities: Cross country, basketball, track, softball, FFA president, choir, honor society
Hobbies: Running, 4-H participation, showing swine
Special interests: Volunteering at the All-Play Ballpark, attending FFA leadership conferences, attending GLOW and church activities, group leader for Bible school, livestock judging
Future plans: Attend a 4-year college majoring in Biology, eventually becoming an occupational therapist.
Category:
Parkersburg Eclipse News-Review
503 Coates St.
Parkersburg, IA 50665
Phone:  319-346-1461
Mid-America Publishing
This newspaper is part of the Mid-America Publishing Family. Please visit www.midampublishing.com for more information.