Another round of local donations from From Our Hearts to Yours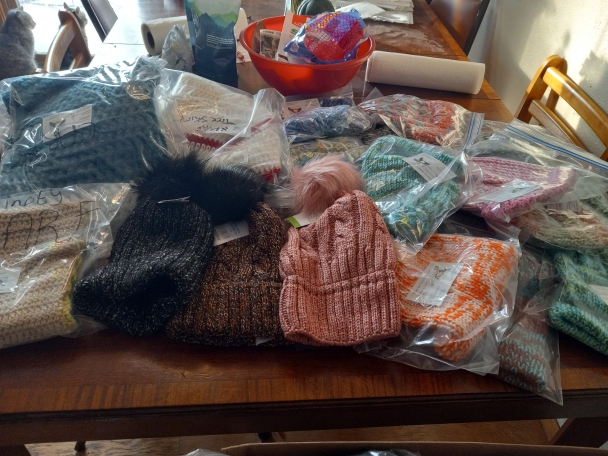 ​From Our Hearts to Yours recently donated 10 mastectomy pillows and 13 other items including hats, lap blankets, Christmas tree skirt and more to the Breast Care Center in Waterloo.
​The local donation group wishes everyone a Happy Thanksgiving, and is reaching out to see if anyone wants to help loom hats for the chemotherapy patients as demand is higher than current supply. Those interested in joining the groups efforts can contact Melody Moody at 319-504-3876 to learn more. (contributed photos)
Category:
Parkersburg Eclipse News-Review
503 Coates St.
Parkersburg, IA 50665
Phone:  319-346-1461
Mid-America Publishing
This newspaper is part of the Mid-America Publishing Family. Please visit www.midampublishing.com for more information.