Aplington council commits to pool, fire projects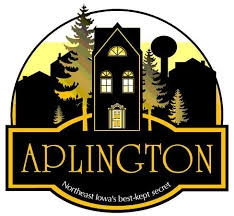 APLINGTON – The Aplington City Council committed $300,000 each for the Aplington Pool Project and Aplington Fire Station construction as part of regular business at City Hall last week.
In both cases, the commitment will be reviewed if the project is not funded after two years from the council's commitment. 
A public hearing will be held during the October meeting using the reverse referendum process for a GO debt for the pool project not to exceed the $300,000 total.
Holli Harken and Mary Meyer came before the council representing the pool project requesting $400,000, as did Ken Mehmen and Dennis Huisman representing the Aplington Fire Department, according to council minutes.
The council also approved the second reading and waived the third reading on an ordinance increasing garbage collection rates for residents from $18 to $20 per month beginning Oct. 1, 2022.
Jeff Ridder with Aplington Public Works reiterated to the council the importance of having residents return their lead and copper surveys - the EPA now requires the city to replace lead and galvanized service lines.
In other business, the council:
- Heard from Jeff Ridder on issues at the lift station and repairs needed;
- Approved sale of real estate to Dumont Telephone;
- Approved a quote from Clapsaddle-Garber Associates for survey work at the Pleasant View Cemetery;
- City Clerk Deb Prier informed the council that the office will be closed for virtual software training;
- Placed an item on the October agenda to change/amend the wording of Chapter 69.10 regarding snow/ice removal on streets.
Category:
Parkersburg Eclipse News-Review
503 Coates St.
Parkersburg, IA 50665
Phone:  319-346-1461
Mid-America Publishing
This newspaper is part of the Mid-America Publishing Family. Please visit www.midampublishing.com for more information.