Aplington-Parkersburg's all-state voices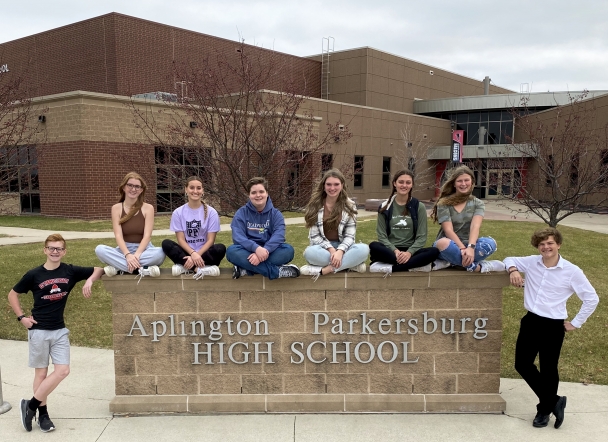 Aplington-Parkersburg's all-state vocalists are pictured, left to right: Jonah Carney, 1st-year tenor; Lauren Carney, 3rd-year alto; Shayla Barrett, 1st-year alto; Johnithan Ward, 2nd-year tenor; Maleah Wessels, 1st-year soprano; Lindsey Hart, 3rd-year soprano; Bella Sessler, 1st-year soprano; Eli Thorne, 1st-year bass.
They will rehearse with the Iowa All-State Chorus at Iowa State University on Thursday, Nov. 17 in preparation for the festival concert at 7:30 p.m. on Saturday, Nov. 19 at Hilton Coliseum in Ames. The concert will be broadcast on IPTV on Nov. 24, Thanksgiving Day, at 7 p.m. (Contributed photo)
Category:
Parkersburg Eclipse News-Review
503 Coates St.
Parkersburg, IA 50665
Phone:  319-346-1461
Mid-America Publishing
This newspaper is part of the Mid-America Publishing Family. Please visit www.midampublishing.com for more information.