Aplington plans on "Hav'n Fun" for annual festival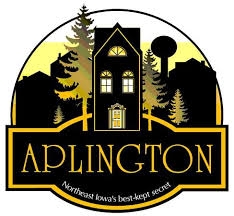 APLINGTON – The Aplington Community Club is preparing for next month's Aplington Days festivities, with "Hav'n Fun" the main theme of June's multi-day festivities.
The events kick off on Saturday, June 4, with Aplington's City-Wide Garage Sales. After sunset, there will be a Movie Night in the Park at Aplington City Park featuring the animated family-friendly movie, "Sing 2".
The Kiddie Parade will take place Monday, June 6 at 6:30 p.m. with prizes awarded and each participant receiving tickets for the carnival rides. The parade will lead back to Aplington City Park where Miss Aplington 2022 and Citizen of the Year will be revealed, followed by a dog show and a performance by guitarist Daniel Liu.
The main parade will be Tuesday night, led by the Citizen of the Year. Tuesday night's entertainer headliner at the City Park will be area musician Mike Staebell.
The Aplington Community Club and the Aplington Recreational Complex will provide food at the shelter house on Monday and Tuesday.
Category:
Parkersburg Eclipse News-Review
503 Coates St.
Parkersburg, IA 50665
Phone:  319-346-1461
Mid-America Publishing
This newspaper is part of the Mid-America Publishing Family. Please visit www.midampublishing.com for more information.