Bill Bertram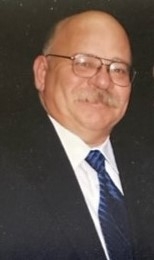 Bill Bertram passed away Saturday, January 21st, 2023. 
Bill was born April 29th, 1954 to Alton and Cora Bertram in Waterloo, Iowa. He was raised in the Grundy, Butler, Black Hawk counties. He attended high school in Cedar Falls and later joined the Navy. The Navy took him to IL for school and eventually the East Coast on the USS Independence. 
Later in life Bill was a jack-of-all-trades working in many manufacturing roles, maintenance, and eventually supervisor roles. His hobbies were fishing, hunting, and ANYTHING outside with his family, specifically his grandchildren. His time with family was always so special. 
Bill married Dena on December 24, 1997 in Waterloo. Together they made their home near Dike. 
Bill will missed by his wife Dena; sons Nate, Josh (Jess), Robert (Michelle) - Known as Bob to his Dad, stepdaughter Wendy (Tony), stepson Jim; 15 grandchildren, and 1 great grandchild. Sisters- Ruth Reagan, Liz Reints, Becky Pack, and Sandy Gibbs. Nephews and Nieces - too many to count. 
He is preceded in death by his parents, siblings- Mary Greene, Roger Bertram, Sarah Warren, Terry Bertram, and Ricky Bertram. 
A Celebration of Life was held for Bill on January 27, 2023. A burial took place at Rose Hill Cemetery in Grundy Center.
In lieu of flowers, memorials may be directed to the family.
Category:
Parkersburg Eclipse News-Review
503 Coates St.
Parkersburg, IA 50665
Phone:  319-346-1461
Mid-America Publishing
This newspaper is part of the Mid-America Publishing Family. Please visit www.midampublishing.com for more information.