Calvin James Stahl, 95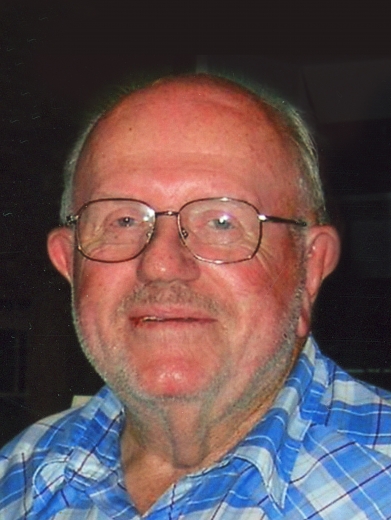 Calvin James Stahl, age 95, of Aplington, Iowa, was born the son of  John and Martha (Franken) Stahl on June 6, 1927, in rural Grundy County, near Holland, Iowa. Calvin attended country school, then graduated from Grundy Center High School in 1946.  He was confirmed as a young adult at Colfax Presbyterian Church.
On August 20, 1948, Calvin was united in marriage with Janice Marilyn Schoneman at Bethel Reformed Church, in rural Aplington. They established their home and farmed north of Holland and later moved two miles west. In 1964, they moved to a farm near Aplington and continued to farm until 1982. While farming, Calvin sold Vigortone Feed, raised seed corn,  and custom filled silos.  In 1978, the couple moved into Aplington.  In 1983, Calvin began his business, Stahl Lime Company. After retiring in 2012, he did snow removal in Aplington.
Calvin was a member of the Aplington Evangelical Presbyterian Church, where he had served as an elder. He was a member of the Aplington Lions Club, served on the Aplington School Board and helped form the Aplington Recreation Complex. Calvin enjoyed fishing in Canada each year with several of his friends. Calvin and Janice built a home on Clear Lake where many vacations and good times were spent with their family and friends. He loved pulling his kids around the lake. Calvin enjoyed life and people and he never met a stranger. He was always very friendly and generous.   
Calvin died Tuesday, February 28, 2023, at Maple Manor Village in Aplington, from natural causes. Calvin is preceded in death by his wife of 66 years, Janice in 2014; an infant daughter, Beth Marilyn in 1952; one son, Kent Stahl in 2010; one son-in-law, Michael Ashby; his parents; and one sister, Norma Jean Terfehn.
Calvin is survived by four children, Hal (Marty) Stahl of Aplington, Janeen (Chad) Stohr of Aplington, Sharla (Butch) Kampman of Harvey, Iowa, and Keith (Marcia) Stahl of Stanwood, Iowa; one daughter-in-law, Ellen Heather of Mitchellville, Iowa; 18 grandchildren;  40 great-grandchildren; two brothers-in-law, Mark Schoneman of Clear Lake, Iowa, and Vernon (Judy) Schoneman of Clear Lake; two sisters-in-law, Javonne Buseman of Pella, Iowa, and Naomi (Leland) Pederson of Clear Lake and one sister-in-law, Barbara Schoneman of Cedar Falls, Iowa.
Funeral services were held 10:30 a.m., on Saturday, March 4, 2023, at the Aplington Evangelical Presbyterian Church in Aplington, with burial in the Colfax Center Presbyterian Church Cemetery in rural Holland.  Memorials may be directed to the Aplington Evangelical Presbyterian Church Missions.  Online condolences may be left at www.redmanfuneral.com
Category:
Parkersburg Eclipse News-Review
503 Coates St.
Parkersburg, IA 50665
Phone:  319-346-1461
Mid-America Publishing
This newspaper is part of the Mid-America Publishing Family. Please visit www.midampublishing.com for more information.