Craig "Echo" Alan Stickley, 72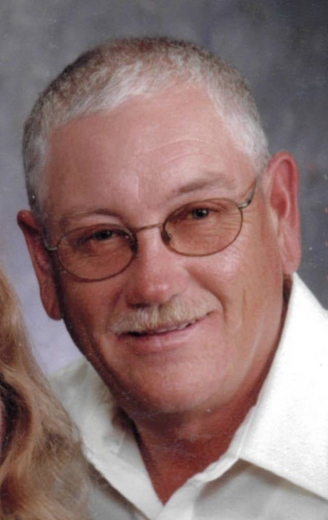 Craig "Echo" Alan Stickley, age 72, of Parkersburg, Iowa, was born the son of Robert and Lucille (Allison) Stickley on August 4, 1950, in Waterloo, Iowa. He received his education from Parkersburg High School. After High School, Craig worked for the railroad and Clay's Equipment for a short time. In 1970 he enlisted into the United States Army and was honorably discharged in 1971. During this time, he was stationed overseas in Vietnam.
On August 11, 1972, Craig was united in marriage with his high school sweetheart, Linda Miller, at Parkersburg United Methodist Church in Parkersburg. Craig graduated from Reisch Worldwide College of Auctioneering in Mason City, Iowa and from Heavy Equipment School in Indiana. He retired from John Deere after 30 years. During retirement he briefly drove truck for Peterson Contractors in Reinbeck, Iowa.
In his spare time, Craig enjoyed hunting, fishing, golfing, taking occasional trips to the casino, and riding his ATV with his family and friends every Sunday. Camping was also a favorite thing to do. He loved being around people and always had a good time. Craig spent his days in his man cave watching TV with his favorite dog, Boomer. One of his most prized possessions was Precious, his red truck. 
On Tuesday, April 18, 2023, Craig passed away peacefully at home of natural causes. He is preceded in death by his parents, Robert and Lucille; two brothers, Ralph Stickley and Bennie Stickley; and one brother-in-law, Charles Horan.
He is survived by his loving wife of 50 years, Linda of Parkersburg; one son, Jason Stickley of Parkersburg; one daughter, Latisha (Andrew) Smith of Fairbank, Iowa; three grandsons, Blake, Bryce, and Bo Smith; one brother, Rev. Charles (Esther) Stickley of Hurley, New York; one sister, Bonnie Horan of Waterloo, Iowa; two sisters-in-law, Marty Stickley of Gilbertville, Iowa, and Agnes Proctor of Grundy Center, Iowa; and many nieces and nephews. 
Funeral Services were held 10:30 a.m., Monday, April 24, 2023, at Parkerburg United Methodist Church in Parkersburg, Iowa. Pastor Chan Kim officiated the service. Organist Amy Truax accompanied the congregation in singing, "How Great Thou Art". "You Raise Me Up" recorded by Josh Groban and "Scars In Heaven" recorded by Casting Crowns were provided as special music. Burial was held at Oak Hill Cemetery in Parkersburg with Robert Burton, Mitch Cashatt, Kory Walters, Doug Adelmund, Nathan Stickley, and Harold Miller served as Casketbearers. Military Rites were provided by Parkersburg American Legion Post #285.
A Visitation was held from 4:00 p.m. to 7:00 p.m., Sunday, at Redman Funeral and Cremation Services – Parkersburg Funeral Home and one hour before services at the church. Memorials may be directed to the family. Redman Funeral & Cremation Services in Parkersburg was in charge of arrangements.  Online condolences may be left at www.redmanfuneral.com
Category:
Parkersburg Eclipse News-Review
503 Coates St.
Parkersburg, IA 50665
Phone:  319-346-1461
Mid-America Publishing
This newspaper is part of the Mid-America Publishing Family. Please visit www.midampublishing.com for more information.