D-NH football fights off A-P in 2nd half
DIKE – Dike-New Hartford football got more consistent in finishing offensive drives, bringing delayed gratification to a steady defensive performance in a 31-0 shutout of rival Aplington-Parkersburg on Friday.
D-NH improved to 6-0 overall and 3-0 in Class 1A District 3, setting up next week's road clash with undefeated Denver - the winner will be crowned district champion.
A-P fell to 3-3 overall, and 1-2 in the district.
Both teams poured in the effort and tenacity that are hallmarks of this rivalry over the years, and there was no score until late in the second quarter.
Keep reading this article thanks to this local supporter of Aplington-Parkersburg Athletics!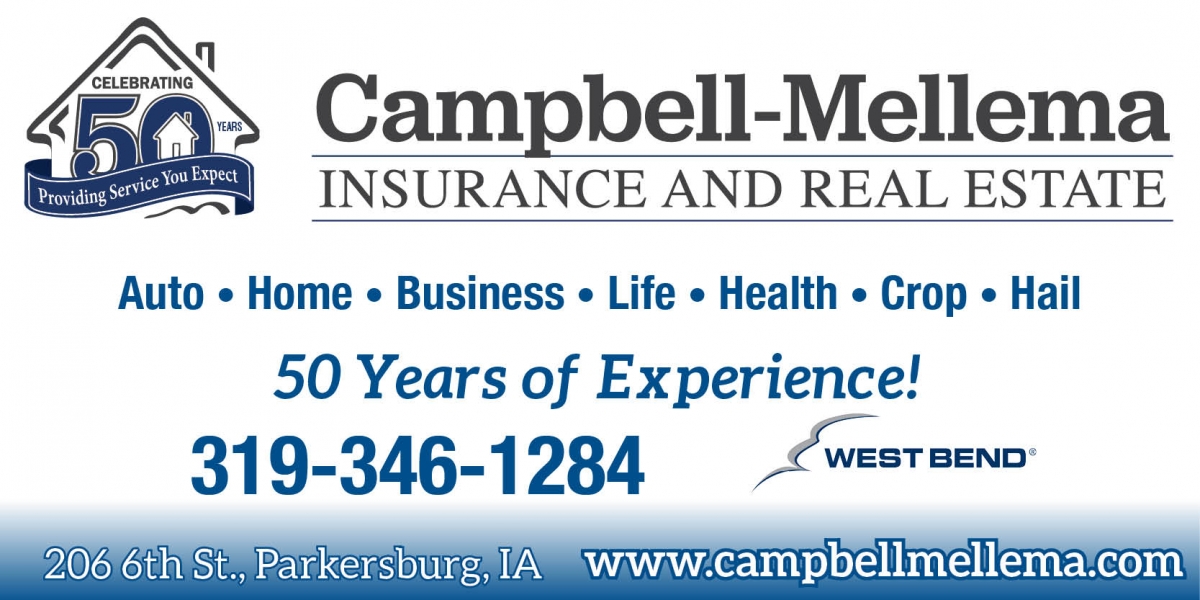 The Falcons had made a defensive stop inside their own 10-yard line to keep D-NH out of the end zone, but had to punt away to D-NH with just over two minutes to halftime.
Devon Kollasch returned the punt for a touchdown, but it was called back, but Jerek Hall redeemed the Wolverines with a 61-yard touchdown run on the next play for a 7-0 lead after Nolan Dall's kick and 1:58 showing on the scoreboard.
Kollasch picked off A-P on the next drive, and Jacob Stockdale winged a touchdown throw to Jace Hall, but that was called back on a D-NH penalty as well, and this time on the next play, Adam Schipper came up with the A-P interception, and got the Falcons to the locker room with only a one-score deficit.
"We just had to keep going at it," D-NH's Cale Jensen said. "We had lots of plays where we shot ourselves in the foot, but once we cleaned that stuff up, we knew we'd be good."
Midway through the third quarter, D-NH lost a fumble on A-P's 2-yard line, with the Falcons recovering on the 3-yard line.
However, A-P had to punt again, and D-NH marched back down the field, this time able to settle for a 26-yard Dall field goal.
Another A-P drive stalled out, including a D-NH sack on third down, and the Wolverines cashed in four plays later on a 37-yard run for Jerek Hall to push the lead to 17-0 with 15 seconds left in the third quarter.
The Falcons went four-and-out, and D-NH scored again in three plays, including a long pass play between Jacob Stockdale and Nathan Graves. Hall took it in from two yards out for his third touchdown of the night and a 24-0 lead with 10:33 left in the game.
Braxten Johnson tacked on a Wolverines touchdown catch with under four minutes to play for the final tally.
"Our defense was really good, but our offense just couldn't get going [in that first half]," Hall said. "We needed to get our blocks, I needed to hit my holes and we just talked it over in the locker room and got everything fixed."
The defense/offense disparity was also present with the Falcons, though A-P wasn't able to make the necessary adjustments.
All in all, A-P's defense made four stops on Friday when D-NH was inside the Falcon 10-yard line, with the Wolverines' field goal the only points mustered off those stops.
"Our defense, we were playing unbelievable," A-P head coach Alex Pollock said. "We had a really good plan going in, and we ... were executing very well, tackling well, and only giving up a big play here and there. … Offensively, we weren't blocking, we didn't call good plays. It was pretty bad. We've got to be a lot better.
… I'm proud of our kids continuing to fight even when we were in bad positions and giving our offense the ball to give us a chance."
The Falcons have a crucial home finale with Central Springs next Friday to try and stay in range for a playoff spot.
"We've got to be able to execute our simplest plays, and tonight, we weren't able to do that. We have young people on our team and that shows but in week 6 nobody's really young anymore. But I still like our kids. I think we're going to be in good shape. We've just got to get more healthy, and good things are going to happen."
D-NH head coach feels like Friday's matchup with Denver is akin to staring into a mirror.
"A lot of good athletes, a lot of good speed, physical at the line of scrimmage," Betts said. "I think it's going to be a tremendous ballgame."
Category:
Parkersburg Eclipse News-Review
503 Coates St.
Parkersburg, IA 50665
Phone:  319-346-1461
Mid-America Publishing
This newspaper is part of the Mid-America Publishing Family. Please visit www.midampublishing.com for more information.