David Roelfs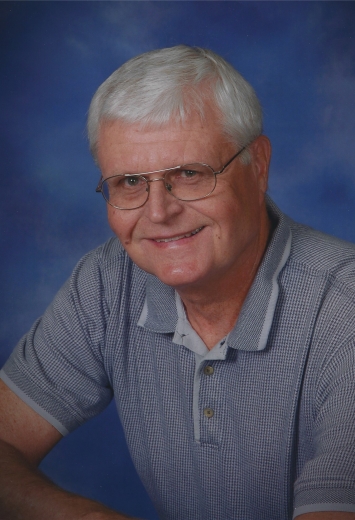 David Roelfs, age 74, passed away on Wednesday, April 27, 2022, at his rural Ackley, IA home.
David Dean Roelfs was born September 20, 1947 in Eldora, lowa. He was the only child born to Delmar and Marian (Willems) Roelfs.
He grew up on a farm by Ackley and attended community school. David graduated from Ackley-Geneva High School with the Class of 1965.
After graduation, David served in the United States Reserves. He was 2 years active duty on the USS FRANKLIN D. ROOSEVELT, 1966-1968. David continued his service in the Reserves for the Navy, Air Force , and Army, totaling 23 years of service. David attended Ellsworth College, graduating in 1971.
He was united in marriage to Marilyn Mehmen on June 18, 1971. They moved to Mankato, MN where he finished College at Minnesota State, graduating in 1972. David and Marilyn moved back to Iowa in the Steamboat Rock area. In 1974, they moved to the Rolfs Family Farm south of Ackley.
David passed away at his home on the family farm April 27, 2022.
He is survived by his Aunt Vivian Kloetzer, Ackley Iowa; brother-in-law Roland (Norma) Mehmen of Parkersburg, lowa; sister-in-law Betty Mehmen (Lloyd) of Hastings, Nebraska; sister-in-law Judith Mehmen in Aplington, lowa; sister-in-law Betty Thronson of Ackley, lowa; sister-in-law Marlene (Wayne) Brouwer of Aplington, lowa; along with many nieces and nephews.
David was preceded in death by his parents Delmar and Marian Roelfs, wife Marilyn Roelfs, one Uncle Raymond Kloetzer, three brothers-in-law Derold Mehmen, Kenneth Mehmen and David Thronson.
We honor a life that was lived to the full, we honor a spirit, now free. You'll long be remembered, whenever we say, "Fair winds and following seas"
A visitation was held from 2:00 – 4:00 pm on Sunday, May 1, at the Counsell Woodley Funeral Home in Iowa Falls, IA.
A graveside committal service was held at 10:30 am on Monday, May 2, at the East Friesland Church Cemetery rural Ackley, IA.  Military honors will be provided by the American Legion Post #252 of Ackley, IA.
In lieu of flowers, memorial contributions may be made to American Legion Post #252, Ackley, IA.
Counsell Woodley Funeral Home of Iowa Falls is in charge of arrangements.
Category:
Parkersburg Eclipse News-Review
503 Coates St.
Parkersburg, IA 50665
Phone:  319-346-1461
Mid-America Publishing
This newspaper is part of the Mid-America Publishing Family. Please visit www.midampublishing.com for more information.