Donald "Sonny" LeRoy Feckers, 86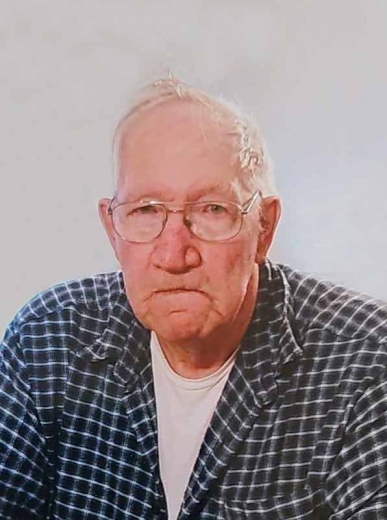 Donald "Sonny" LeRoy Feckers, 86, of New Hartford, Iowa, passed away Thursday evening, October 19, 2023, at home due to natural causes.
Don was born on July 5, 1937, near New Hartford, Iowa, in Butler County, the son of Claus and Mary Una (Gerdes) Feckers. On April 14, 1962, Don was united in marriage to Sharon Rae North at the Methodist Church in New Hartford. Don worked as a plasterer in the Waterloo and Cedar Falls area and then for Clay Equipment in Cedar Falls. Don then worked his own can milk route and started farming. In the early years of farming, he did custom combining for area farms. His farming operation included both crops and cattle. He retired in 1999.
In younger years, Don enjoyed stock car racing at Tunis Speedway and roller skating at Buck Grove and Silver Bell. He cherished many memories made with family and friends while fishing in Waterville, Minnesota. After retiring, Don liked visiting the Meskwaki Casino in Tama and playing Pepper at the Little House Cafe. However, his true passions were farming and spending time with his family, especially his grandchildren.
Don is survived by his wife of over 61 years, Sharon; son, Brad (Connie) Feckers of Shell Rock; daughter, Lori (Roger) Palmersheim of New Hartford; six grandchildren, Dalton and Brayden Feckers, McKenzie (Brian) Halligan, Trevor Mixdorf, Ryder and Easton Palmersheim; many nieces and nephews; sister-in-law, Winnifred Gilbert; and brother-in-law, Robert (Jeanna) North. He was preceded in death by his parents; two brothers, Roger (Marcella) and Paul (Lyn) Feckers; and Sharon's parents, Clifford and Grace North.
Funeral services will be at 10:30 a.m. on Monday, October 23, 2023, at Kaiser-Corson Funeral Home in Shell Rock, with Pastor Ben Epley presiding. Burial will follow in Oak Hill Cemetery, New Hartford. Military rites will be provided by New Hartford American Legion Post #660. Visitation will be from 2:30 – 5:00 p.m. on Sunday, October 22, 2023, at Kaiser-Corson Funeral Home in Shell Rock and one hour prior to the service on Monday. In lieu of flowers, memorials may be directed to Don's family for later designation and online condolences may be left at www.kaiser-corson.com. Kaiser-Corson Funeral Home in Waverly is assisting the family. 319-885-4321
Category:
Parkersburg Eclipse News-Review
503 Coates St.
Parkersburg, IA 50665
Phone:  319-346-1461
Mid-America Publishing
This newspaper is part of the Mid-America Publishing Family. Please visit www.midampublishing.com for more information.