Donald Groeneveld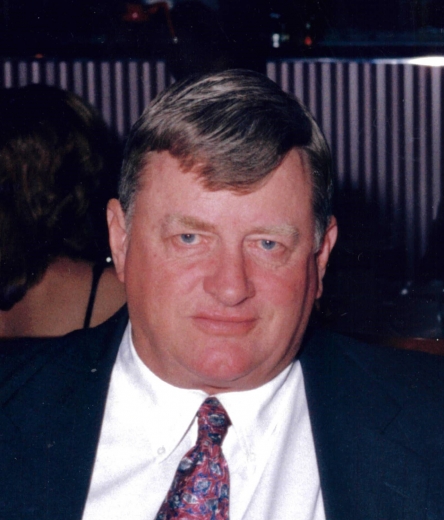 Donald James Groeneveld, age 81, of Aplington, Iowa, was born the son of Jans and Swanetta (Junker) Groeneveld on May 19, 1941, on the family farm in rural Aplington, Iowa. Don graduated from Aplington High School in 1959.
On August 11, 1962, Don was united in marriage with Janet Chapman at United Methodist Church in New Hartford, Iowa. The couple then made their home on Don's family farm south of Aplington. Don spent most of his time working on the farm and driving truck. Later on, he became a housekeeper for the Allen Hospital in Waterloo, Iowa for seven years before retiring.
Don was a member of the Aplington Baptist Church in Aplington, Iowa. In his spare time, he enjoyed watching sports, giving rides to the grandchildren in his straight truck, and fishing. He especially enjoyed taking trips up to Minnesota and Canada to musky fish.
Don died Friday, May 20, 2022, at Maple Manor Village in Aplington, Iowa. He is preceded in death by his parents; one son Cory Groeneveld; and infant twin brothers Roland and Robert Groeneveld. 
Don is survived by his wife of 59 years, Janet of Aplington, Iowa; one son, Troy Groeneveld of Cedar Falls, Iowa; two daughters, Melissa Groeneveld of Aplington, Iowa, and Brittany Groeneveld of Aplington, Iowa; six grandchildren, Zachary, Matthew, Finley, Clayton, Cade and Jacob (Fiancé Sammy May) Groeneveld, and Kayla Stirling; four great grandchildren, Landon and Remington Groeneveld and Lilly and Lola Stirling; one twin brother David Groeneveld from Aplington, Iowa; one sister Esther Schipper of Parkersburg, Iowa; and one daughter-in-law, Shelly (Kevin) Meester of Parkersburg, Iowa. 
Memorial Services were held at 11:00 a.m., on Tuesday, May 24, 2022, at the Aplington Baptist Church in Aplington, with Pastor Nathan Barkley officiating. Organist was Cami Haugstad and she accompanied the congregation as they sang, "How Great Thou Art", "It Is Well with My Soul", and "What A Friend We Have in Jesus". Burial will be held at a later date.
Visitation was held 5:00 p.m. to 7:00 p.m. on Monday, May 23, 2022, at Redman Funeral & Cremation Services, Aplington chapel. Memorials may be directed to the family.  Online condolences may be left at www.redmanfuneral.com
Category:
Parkersburg Eclipse News-Review
503 Coates St.
Parkersburg, IA 50665
Phone:  319-346-1461
Mid-America Publishing
This newspaper is part of the Mid-America Publishing Family. Please visit www.midampublishing.com for more information.