Dorane Janet Abkes Coulter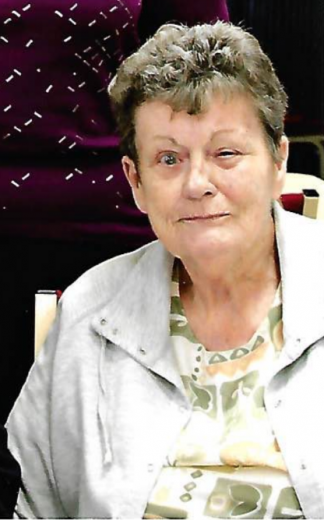 Dorane Janet Abkes Coulter passed away January 27th at the Allison Nursing home.
Dorane was born at the family home in Austinville on October 17, 1937. She was the daughter of Paul and Ethel (Anderson) Abkes. Dorane attended Austinville School until the family moved to Parkersburg when she was in 3rd grade. She graduated from Parkersburg High School. She then went to Pixies beauty school. She had a beauty shop in the balcony at Paul's Apparel, her father's store in downtown Parkersburg. She then became an airline stewardess with Frontier Airline.
Dorane married Tom Coulter in 1960.
In her adult life Dorane lived in Colorado, Montana and Florida, returning to Iowa in 2013.
Dorane enjoyed playing cards and board games and going metal detecting. She loved children and enjoyed time spent with them.
She was preceded in death by her parents, husband and a grandson Justin Coulter.
Dorane is survived by her daughter, Lori Arwine of Parkersburg, a son Scott Coulter and his family of Florida, her brother Wendall (Nancy) Abkes of Parkersburg and a sister Jolene Huseby of Florida.
We take great comfort in knowing Dorane is now at peace and with our Lord.
Category:
Parkersburg Eclipse News-Review
503 Coates St.
Parkersburg, IA 50665
Phone:  319-346-1461
Mid-America Publishing
This newspaper is part of the Mid-America Publishing Family. Please visit www.midampublishing.com for more information.