Doris Allspach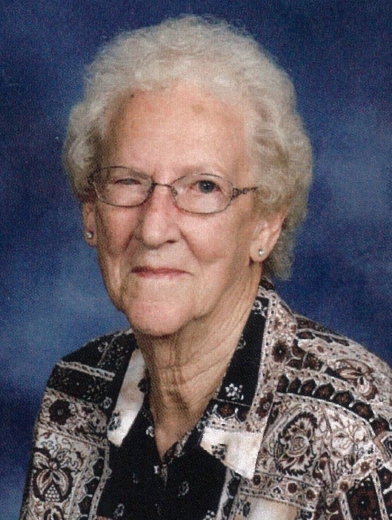 Doris Irene Allspach, age, 93, of Parkersburg, Iowa, was born the daughter of Herman and Meta (Fresenborg) Allspach on August 24, 1928, on the family farm in rural Parkersburg. Doris received her education at Beaver Township #1 in rural Parkersburg and then graduated the Parkersburg High School in 1946. She went on to further her education by attending Central College in Pella, Iowa, for two years.
After attending college, Doris taught elementary school in Sully, Iowa, for two years. She then moved back home to Parkersburg, where she continued to teach elementary at Beaver Township #2. Later, Doris worked at Treys Department Store and helped on the farm.
Doris was a member of the Christian Reformed Church in Parkersburg. She helped with Vacation Bible School and was a member of the Sunshine Circle. In her spare time, she enjoyed, puzzles, bowling on the Women's League, gardening on the farm and in town, and playing softball on the Stout Women's League.
Doris died Tuesday, May 17, 2022, at MercyOne Sartori Memorial Hospital, in Cedar Falls, Iowa, of natural causes. She is preceded by her parents and one brother, Gordon Allspach.
Doris is survived by one brother, Donald (Annie) Allspach of Parkersburg, Iowa; one sister, Naomi Allspach of Parkersburg, Iowa; one sister-in-law, Joy Kneppe of Parkersburg, Iowa, and eight nieces and nephews.
          Funeral services were held at 11:00 a.m., on Saturday, May 21, 2022, at the Christian Reformed Church in Parkersburg, with Pastor Russell Boersma officiating.  Organist was Angie Meester and she accompanied the congregation as they sang "How Great Thou Art" and "What A Friend We Have In Jesus".  Sandy Horstman sang "One Day", and Lindsey Renken, Carly Pollock and Emily Russell sang "In His Time".  The burial was held at Oak Hill Cemetery in 
Parkersburg with Brad Allspach, Delwyn Allspach, Kevin Timmer, Morry Horstman, Bob Oler and Ron Russell serving as Casketbearers.  Honorary Casketbearers for the service were Doug Allspach, Jim Markley, Ryan Allspach, Andrew Markley, Mike Allspach, Matt Horstman and Travis Diedrich,
Visitation was held one hour before services on Saturday at the church.  Memorials may be directed to the family.  Online condolences may be left at www.redmanfuneral.com
Category:
Parkersburg Eclipse News-Review
503 Coates St.
Parkersburg, IA 50665
Phone:  319-346-1461
Mid-America Publishing
This newspaper is part of the Mid-America Publishing Family. Please visit www.midampublishing.com for more information.