Eight Falcons on all-district team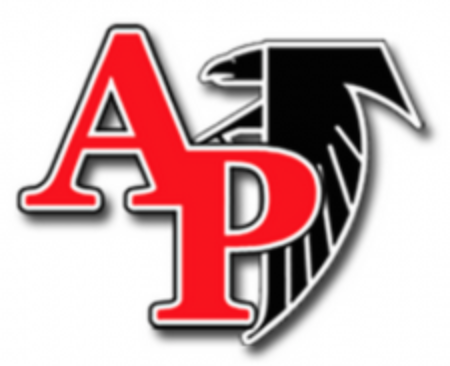 Aplington-Parkersburg football had eight players named to the first team of the Class 1A District 3 all-district team released last week.
First-team offense slots went to running back Aidan Junker, wide receiver Kaden Huttinger, offensive lineman Carson Troyna, utility Gavin Thomas.
First-team defense included linemen Martez Wiggley and Joe Johnson, linebacker Adam Schipper, and defensive back Nick Neuroth.
Junker led the team with 949 rushing yards and 16 touchdowns and added 259 receiving yards with two touchdowns. Defensively, the senior led the team with 49.5 total tackles and eight tackles for loss.
Huttinger was the team's leading receiver with 27 catches for 542 yards and eight touchdowns. The senior also made 22.5 total tackles, including 2.5 for a loss, and had two interceptions.
Troyna helped block for the A-P offense that gained over 3,500 yards of total offense, including 2,287 rushing yards. On defense, the senior was second on the team with 12.5 tackles for loss and also had an interception return for a touchdown.
Junior quarterback Gavin Thomas threw for 1,236 yards on 65-of-114 passing with 16 touchdowns and four interceptions.
Martez Wiggley was the team leader with 17.5 tackles for loss, including 12 sacks for the senior.
Joe Johnson made 5.5 tackles for loss, including 2.5 total sacks, and had 22.5 total tackles in his senior season.
Adam Schipper, a senior, was second on the team with 534 rushing yards and seven touchdowns and had 28.5 total tackles with three for a loss.
Nick Neuroth had 301 return yards on the season and made 45.5 total tackles, second on the team, including 32 solo tackles.
A-P second teamers included Jack Eddy (wide receiver), Brady Peters (offensive line), Kael Schoneman (linebacker), Will Hodges (defensive back) and Gavin Thomas (punter).
Honorable mention went to Dakota Dally, Drew Ogle and Nile Petersen.
Dike-New Hartford also had eight first-team selections - Jerek Hall at running back, Wil Textor and Cayden Buskohl on the offensive line, Zach Adelmund on the defensive line, Nick Reinicke and Jace Hall at linebacker, Braxten Johnson at defensive back and Micah Walston at defensive utility.
Reinicke was also named the all-district Defensive MVP, and Textor earned Lineman of the Year.
In his senior season, Reinicke made 106 total tackles, including 89 solo stops, and added 13 tackles for loss and two quarterback sacks.
Textor blocked for an offense that averaged 6.4 yards per play, including 1,942 yards on the ground. Defensively, Textor made 37.5 total tackles, including 8.5 for a loss.
D-NH's second-team all-district players were Benton Bixby (quarterback), Kamden Kannegieter (offensive lineman), Johnny Wenger (defensive lineman), Jayce Jensen (defensive back).
A-P–Dakota Dally, Joe Johnson, Aidan Junker, Connor Kellum, Blayne Luhring, Adam Schipper, Will Steege, Toby Arkulari, Cooper Hoff, Gabe Mostek, Nick Neuroth, Kael Schoneman, Kael Stotler, Gavin Thomas, Gabe Eastman-Schipper, Colton Harken, Jackson Mulder, Mason Ridder.
D-NH–Jerek Hall, Trevor Folkerts, Nick Reinicke, Wil Textor, Kamden Kannegieter, Jayce Jensen, Cole McCumber, Will Rogers, Chase Lehr, Zach Adelmund, Blane Schmitt, Jack Hoehns, Devin Lotts, Kennedy Syhlman, Josie Wenger, Will Huck.
Category:
Parkersburg Eclipse News-Review
503 Coates St.
Parkersburg, IA 50665
Phone:  319-346-1461
Mid-America Publishing
This newspaper is part of the Mid-America Publishing Family. Please visit www.midampublishing.com for more information.