Election 2022: June primary results for Butler County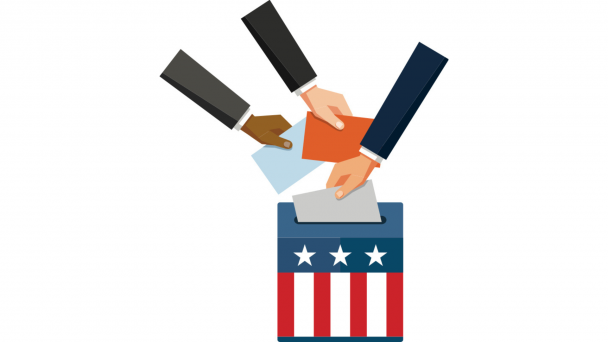 The 2022 Primary Election took place in Butler County last week on Tuesday, June 7.
Primary elections determine which candidates of both major political parties will be put on the ballot for the general election in November. In many cases, these races are run unopposed, saving the real campaign for the general election. However, particularly in local races for counties dominated by one party, they can effectively be the deciding contest for a local office.
Butler County had one contested race for a County Supervisor seat in this primary election as three candidates vied to replace retiring Supervisor Tom Heidenwirth in the District 2 seat.
Wayne Dralle, Melaine Brandt, and Bronz Helmke were all on the ballot for the Republican nomination, with Dralle winning the election with 199 votes to Brandt's 190 and Helmke's 172. Dralle's victory came by a narrow margin as the winner needs both the majority vote and at least 35% of the vote total. Dralle received 35.41%.
Incumbent Supervisor Rusty Eddy was also on the ballot for District 3 and won an unopposed race with 377 votes.
For other county positions, County Treasurer Roxanne Nicolaus, County Recorder Janice Jacobs, and County Attorney David Kuehner won unopposed elections for their nominations and are unlikely to have Democratic challengers in November.
At the federal level, incumbent Senator Chuck Grassley received 1,061 votes in Butler County while his primary challenger, Jim Carlin, received 213. Carlin's showing in Butler County was weaker than his statewide performance, where he received 51,883 votes to Grassley's 143,623 votes.
Grassley's Democratic challenger in November will be Michael Franken, who received 242 votes in Butler County to Abby Finkenauer's 142. While Franken's reception in Butler County was strong, his margin of victory statewide was narrower, winning the nomination with 86,505 votes over Finkenauer's 62,560.
Meanwhile, incumbent United States Representative Ashley Hinson ran unopposed for her party's nomination, receiving 1,202 votes in Butler County. Her Democratic opponent in November will be state senator Liz Mathis, who won her uncontested nomination race.
At the state level, few races went contested. Todd Halbur received 569 votes in Butler County over Mary Ann Hanusa's 493 for the Republican nomination to challenge incumbent State Auditor Rob Sand in November. The close split between the candidates was reflected statewide with a vote of 83,952 for Halbur and 80,019 for Hanusa.
For the Secretary of State race, Joel Miller received 252 votes in Butler County over Eric Van Lancker's 90 votes for the Democratic nomination to challenge incumbent Paul Pate. Statewide, Miller received 98,021 votes to Van Lancker's 38,634.
Beyond that, Governor Kim Reynolds will be challenged by Democrat Deidre Dejear in November; Treasurer of State Michael Fitzgerald will be challenged by Republican Roby Smith; Secretary of Agriculture Mike Naig will be challenged by Democrat John Norwood; and Attorney General Tom Miller will be challenged by Republican Brenna Bird.
Finally, State Representatives Sandy Salmon and Pat Grassley ran unopposed for re-election in what is now Representative Districts 29 and 57, respectively and may run unopposed in November with no Democratic challenger.
With 1,682 ballots cast out of 10,146 registered voters, the election in Butler County saw 16.58% turnout, which is considered high for a mid-term primary.
"It went pretty smooth," said Butler County Elections Deputy Matt Wilken. "It's pretty good for a primary."
Absentee ballots accounted for some of the higher turnout, with 415 absentee ballots coming in, more than double the number that were used in 2018.
There was one hiccup in the election as Butler County, along with several other counties in Iowa, had to perform an administrative recount due to a paper jam issue with the ballot tabulation machines, which resulted in the appearance that more ballots were cast than actually received.
The recount was done for the Parkersburg precinct to correct the discrepancy, which caused the count to be off by one. The administrative recount will correct the record for the official results and will not change the results of the races.
"We just did that and it came out the way that it was supposed to," said Wilken. "Everything matched up."
Category:
Parkersburg Eclipse News-Review
503 Coates St.
Parkersburg, IA 50665
Phone:  319-346-1461
Mid-America Publishing
This newspaper is part of the Mid-America Publishing Family. Please visit www.midampublishing.com for more information.