Eugene "Jack" Davis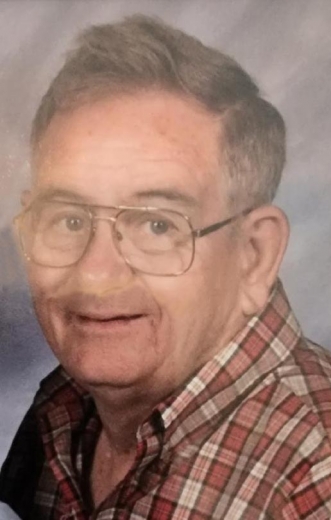 Eugene "Jack" Davis, 82, of New Hartford, Iowa, died Thursday, August 11, 2020, at his home in New Hartford.
Jack was born February 1, 1940, in Toledo, Iowa, the son of William and Zenaide (Hill) Davis. At the age of four his family moved to New Hartford where he would live his entire life, sometimes in town and sometimes in the country. He graduated from New Hartford Community School in 1958. On June 6, 1961, he was united in marriage to Lola (Bogue) Davis in Toledo. To this union four children were born. Jack farmed alongside his father for several years before beginning his career at the University of Northern Iowa. He worked in several capacities there, from the science building and greenhouse to the grounds, West Gym and the UNI Dome. Jack worked tirelessly at UNI and was seen as a tremendous asset to the staff and students. He always went above and beyond to get the job done right. On May 7, 1999, he retired from UNI.
In retirement Jack enjoyed working in his greenhouse at home and tending to projects around New Hartford. He also enjoyed small engine repair and the antique acres. He was a longtime member of New Hartford United Methodist Church. 
Jack is survived by his wife of 61 years, Lola Davis of New Hartford, four children; Kelly (Kevin) Bolton of New Hartford, Jeffrey (Janice) Davis of New Hartford, Curtis (Melissa) Davis of Plainfield and Harold (Nicole Schomaker) Davis of Nevada, IA, seven grandchildren and six great grandchildren and several niece, nephews and cousins. He is preceded in death by his parents, brother Richard Davis and a sister, Ada Horn.
Visitation will be held from 2:00 p.m. to 5:00 p.m. on Sunday, August 14, 2022, at the New Hartford United Methodist Church in New Hartford. Funeral Services will be held at the church on Monday, August 15, at 10:30 a.m. with Pastor Chan Kim officiating. In keeping with Jack's wishes, the family invites you to dress casually. Burial will follow in the Oak Hill Cemetery in New Hartford. Memorials may be directed to the family and on-line condolences may be left at www.kaisercorson.com.
Kaiser-Corson Funeral Home in Waverly is in charge of arrangements. 319-352-1187
Category:
Parkersburg Eclipse News-Review
503 Coates St.
Parkersburg, IA 50665
Phone:  319-346-1461
Mid-America Publishing
This newspaper is part of the Mid-America Publishing Family. Please visit www.midampublishing.com for more information.