Fayette "Faye" Ruby Tuitjer, 85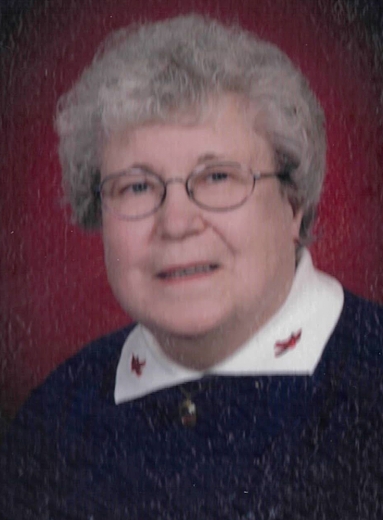 Fayette "Faye" Ruby Tuitjer, age 85, of Parkersburg, Iowa, was born the daughter of Ubbe U. and Effie (Cordes) Marks on May 30, 1937, on their farm near New Hartford, Iowa.  Faye grew up around Stout, Iowa.  She was baptized and confirmed at Salem Lutheran Church in rural Parkersburg.  Faye graduated from Dike High School in 1955.
On March 8, 1959, Faye was united in marriage with Theodore Henry Tuitjer at Salem Lutheran Church. After their marriage, the couple lived on a farm north of Parkersburg for ten years, then moved into Parkersburg.  Faye worked at grocery stores in Parkesburg, Palmers Grocery, then Buy Low and later at S&S Foods for over 20 years.
Faye was a former member of the Salem Lutheran Church but was currently a member of Bethel Lutheran Church in Parkersburg, where she was active in the Ruth Circle.  She enjoyed embroidering, quilting and gardening and her cats.  Faye loved their fishing trips to Longville, Minnesota, and going to the Virgin Islands.  She enjoyed taking car rides along the Mississippi and going on Mississippi River cruises.
Faye died Monday, February 27, 2023, at Unity Point Health – Allen Hospital in Waterloo, Iowa.  Faye is preceded in death by her husband of 61 years, Ted on May 9, 2020; her parents, Ubbe and Effie Marks; two sisters, Carrie (Richard) Paterni and Anna (George) Tuitjer; and a niece, Linda Paterni.
Faye is survived by one son, Kent Tuitjer of Janesville, Iowa; and two cousins, Marlene Mennen of Grundy Center, Iowa, and Marian Humphrey of Oak Harbor, Washington.
Memorial services will be held at 10:30 a.m., on Saturday, March  18, 2023, at Bethel Lutheran Church in Parkersburg.  Jill Pliner will officiate the service.  Organist will be Janet Mennen and she will accompany the congregation as they sing "In The Garden", "Blessed Assurance" and "One Day At A Time".  Stan Thompson will provide special music as he sings "How Great Thou Art".  Burial will be at Oak Hill Cemetery in Parkersburg.
Visitation will be held one hour before services at the church.  Memorials may be directed to the family.  Online condolences may be left at www.redmanfuneral.com
Category:
Parkersburg Eclipse News-Review
503 Coates St.
Parkersburg, IA 50665
Phone:  319-346-1461
Mid-America Publishing
This newspaper is part of the Mid-America Publishing Family. Please visit www.midampublishing.com for more information.