Galen Wilbur Wiegmann, 73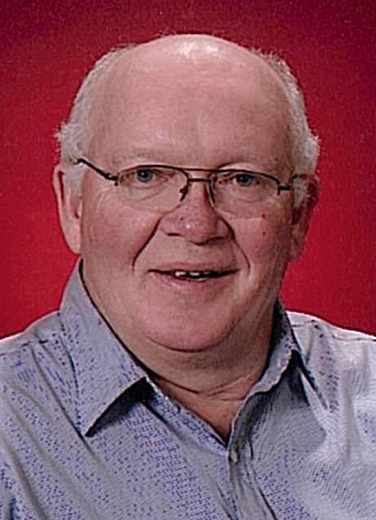 Galen Wilbur Wiegmann, age 73, of Parkersburg, Iowa, was born the son of Wilbur and Harmina (Eilderts) Wiegmann on May 30, 1949, in Aplington, Iowa. Galen graduated from Parkersburg High School in 1967. On February 7, 1968, Galen enlisted in the United States Army and where he served overseas and was honorably discharged on January 21, 1970.
On January 16, 1971, Galen was united in marriage with Brenda Jo Anderson at Bethel Lutheran Church in Parkersburg. Galen worked at Corrugated Box Company. In 1973, Galen began working at John Deere in Waterloo. He was laid off from Deeres from 1985 to 1988. During this time, Galen worked at Boeing in Wichita, Kansas. He then returned to the Parkersburg area and worked for Deeres, retiring in 2014. Galen worked driving truck during John Deere scheduled layoffs.
Galen was a member of the Peace Lutheran Church. He was also a member of Parkersburg AMVETS and the Aplington American Legion and a proud union member of Local 838. When he was younger, Galen enjoyed golfing, hunting and fishing. He loved driving his golf cart around town and visiting with people, gardening, raising vegetables and giving them away. He loved driving, traveling and people watching. Galen was an avid fan of the Kansas City Chiefs and loved attending his kids and grandchildren's activities and sporting events. 
  On Saturday, January 28, 2023, Galen died at Unity Point Health – Allen Hospital in Waterloo, Iowa of natural causes. Galen is preceded in death by his parents, Wilbur and Harmina Wiegmann, two brothers, David (Jann) Wiegmann and Paul Wiegmann; and his maternal and paternal grandparents.
Galen is survived by his wife of 52 years, Brenda; three children, Jennifer (Robert) Dills of Cedar Rapids, Iowa, Casey (Danielle) Wiegmann of Shawnee, Kansas and Cody (Samantha) Wiegmann of Aplington; nine grandchildren, Devin, Dax, Kenzie and Kobie Dills, Bo and Stone Wiegmann, and Tripp, Hayden and Brooks Wiegmann.
Visitation will be 4:00 p.m. to 6:00 p.m. on Friday, February 3, 2023, at Redman Funeral & Cremation Services, Parkersburg Funeral Home in Parkersburg. Memorials may be directed to the family. Online condolences may be left at www.redmanfuneral.com
Category:
Parkersburg Eclipse News-Review
503 Coates St.
Parkersburg, IA 50665
Phone:  319-346-1461
Mid-America Publishing
This newspaper is part of the Mid-America Publishing Family. Please visit www.midampublishing.com for more information.