Gene Lester Schuck, 71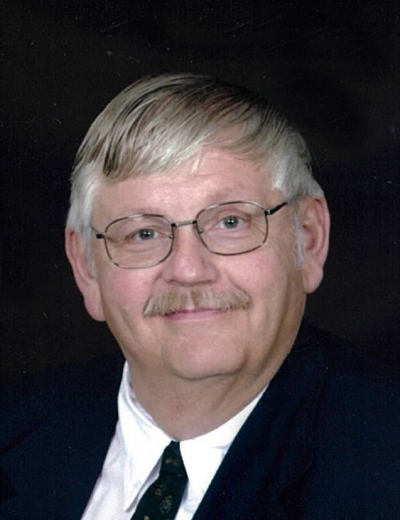 Gene Lester Schuck, age 71, of Parkersburg, Iowa, was born the son of LaVerne & Arleen (Hansen) Schuck on June 14, 1951, in Waterloo, Iowa.  Gene graduated from Parkersburg High School in 1969.  After high school, Gene began farming on the Schuck family farm in Grundy County which was a Grundy County Century Farm.
On June 30, 1984, Gene was united in marriage with Betty Jean Fuls at Bethany Presbyterian Church in Grundy Center, Iowa.  Gene did custom farming.  He also sold farm equipment at Turner Farm Store in Grundy Center and later at McRoberts Implement in Greene, Iowa.  Gene enjoyed helping family and friends with their farming.
Gene was a member of the Parkersburg United Methodist Church in Parkersburg, where he served on several committees.  He also helped fundraise for the church at the Butler County Fair.  He enjoyed attending tractor shows, going out to eat and watching sports.  Gene loved "windshield farming" and talking to people.
On Saturday, May 13, 2023, Gene died at Grand JiVanté in Ackley, Iowa, from complications of Parkinson's disease. Gene is preceded in death by his parents, LaVerne and Arleen Schuck; one sister-in-law, Doris Schuck; and parent-in-laws, Gene & Caroline Fuls.
Gene is survived by his wife of 38 years, Betty, of Parkersburg; two brothers, Dennis and Harlan (Margaret) Schuck, both of Parkersburg; four sisters-in-law, Mary (Gary) Diekman of Kempner, Texas, Patricia (Terry) Freese of Dubuque, Iowa, Renita Bacon of Hiawatha, Iowa, and Sharon Metz of Pocahontas, Iowa; and many nieces, nephews and cousins.
Funeral services were held at 10:30 a.m., Wednesday, May 17, 2023, at Parkersburg United Methodist Church in Parkersburg.  Pastor Chan Kim and Mr. Dale Ackerman officiated the service.  The pianist was Amy Truax and she accompanied the congregation as they sang "Amazing Grace".  Chuck Mooty sang "I'll Fly Away" and "The Old Rugged Cross".  The burial was held at Oak Hill Cemetery in Parkersburg with Dan Schuck, Kenny Schuck, Randy Bohlen, Josh Thompson, Carter Thompson, Lincoln Thompson and Jereme Lockwood serving as Casketbearers  Honorary Casketbearers were Jacob Lockwood and Joseph Lockwood.
Visitation was held from 4:00 p.m. to 7:00 p.m., on Tuesday, at Redman Funeral & Cremation Services – Parkersburg Funeral Home.  Memorials may be directed to the family.  Online condolences may be left at www.redmanfuneral.com
Category:
Parkersburg Eclipse News-Review
503 Coates St.
Parkersburg, IA 50665
Phone:  319-346-1461
Mid-America Publishing
This newspaper is part of the Mid-America Publishing Family. Please visit www.midampublishing.com for more information.