Gregory Thorne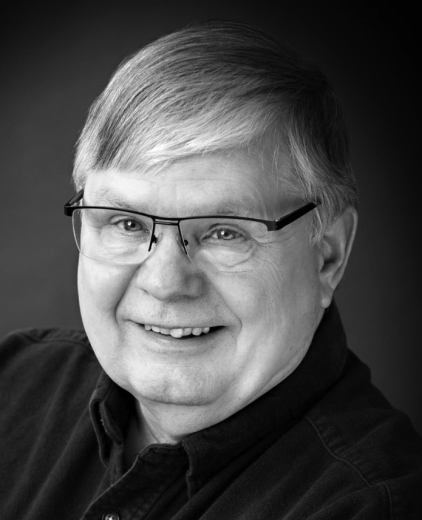 Gregory "Greg" James Thorne, age 71, of Plymouth Minnesota, passed away Tuesday, May 11, 2021, at the Methodist Hospital in St. Louis Park, Minnesota. Greg was born April 26, 1950, at the De Buhr Maternity Hospital in Aplington, Iowa. He was the son of wonderful parents, Elmer and Arlene (Tornes) Thorne.
Greg grew up in Parkersburg, Iowa, where he received all of his schooling until attending Dunwoody Institute in Minneapolis, Minnesota, for printing. Greg married Carol Schwerdtfeger, daughter of Leonard and Frances Schwerdtfeger, on December 6, 1968, at the First Congregational Church in Parkersburg. Greg and Carol moved to Minneapolis where they raised their three children, Mark, Jan and Christopher. Greg worked in a number of print shops, with the last one being Smyth Company, where he worked for 23 years. Greg was also a contract photographer and worked with Vernon G May Studio for 10 years. After retiring from the printing trade, he had a home studio named GT Creative Photography for 12 years.
Greg had such fond memories growing up in the town of Parkersburg. Greg always believed he had been so blessed by God to have such a wonderful marriage of 52 years with his loving wife Carol and his three wonderful children. God couldn't have given him more of a loving family and Greg felt very humbled by it. Most of all, he loved any time he could spend with the family and grandkids. November 3rd, 1970, Greg often said was the day he made the best decision he ever made in his life. That was the day that Greg asked Jesus to be Lord of his life. Greg worked in church youth ministry programs for over 25 years. He developed such great friendships over the years with so many students and those of the church family.
Greg had no shortage of hobbies: travel, genealogy, fishing, hunting, photography, writing songs, playing guitar and later years, banjo, harmonica and keyboard. He loved Bluegrass music and enjoyed playing in Bluegrass Jams. The last several years, Greg was involved in a bluegrass gospel band where they played at senior residencies, nursing homes and other outdoor neighborhood events. Greg was always a jokester and loved to make people laugh. He felt people need laughter to help cope with life. Mark, Jan and Chris got that from their dad.
Friends and family, I wrote most of this obituary while I was still living (surprise, surprise), so you are reading this now that I have passed into Heaven because of the Grace of God. I can't tell you how much I have been waiting to meet my Lord and Savior, plus all those of the faith that have gone before me. We are all just a breath away from an eternity in Heaven or Hell. I know most of the world thinks everybody is going to heaven, but that's nonsense. If that was true, why did millions of people die in the flood and only 7 along with Noah survived and why would Jesus have to die for our sins? Except a man be born again he will not enter heaven. Dear friends and family, if this was your funeral where would you spend eternity?
Greg is survived by his wife of 52 years, Carol; three children, Mark (Lori) Thorne of Chanhassen, Minnesota, Jan (Robb) Hall of Chanhassen, Minnesota, and Chris (Emily) Thorne of Shakopee, Minnesota; six grandchildren, Alyssa & Ryan Thorne, Isabelle & Spencer Hall and Blake & Parker Thorne; two brothers, Jeff Thorne of Garland, Texas, and Rick (Barb) Thorne of Waterloo, Iowa; and one sister, Wendy (Orlyn) Marks of Parkersburg, and many nieces and nephews.
A visitation and a Celebration of Life Service will be held on Saturday, June 26, 2021, at Hope Community Church, 19951 Oswald Farm Road in Corcoran, Minnesota 55374. Visitation will be held at 10:00 a.m., followed by the Celebration of Life Service at 11:00 a.m. Burial will be at Memorial Meadows of Hope Cemetery in Corcoran, MN.
Category:
Parkersburg Eclipse News-Review
503 Coates St.
Parkersburg, IA 50665
Phone:  319-346-1461
Mid-America Publishing
This newspaper is part of the Mid-America Publishing Family. Please visit www.midampublishing.com for more information.