Kothe library awarded $5,000 grant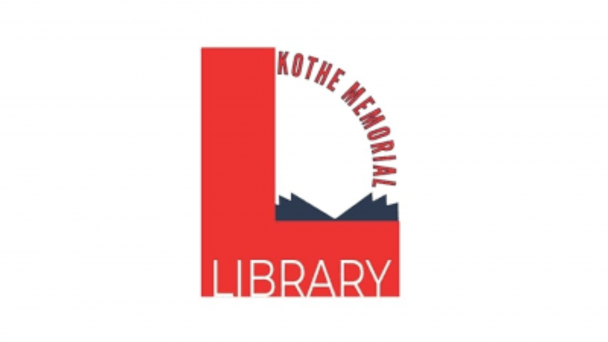 PARKERSBURG – The Kothe Memorial Public Library was awarded $5,000 in a grant from the State Library of Iowa from American Rescue Plan Act funds. The grant went towards purchasing a computer for card catalog use only, an AWE Early Literacy Station with After School Edge and an outdoor charging station for phones and tablets for the library to improve technology for patrons.
Julie Folken, director of the Kothe Memorial Public Library, said the grant will allow the library to replace the card catalog computer and AWE station, while adding an upgrade with the After School Edge that will result in a safe, fun and educational environment for young learners ages 2 to 12. The outdoor charging station provides an option for library patrons to keep their device charged and access library Wi-Fi outside of library hours. 
"All of these technology related items allow us to better serve our patrons and the community and keep moving forward with the ever changing tech needs," Folken added.
The State Library of Iowa awarded libraries up to $5,000 for Iowa public libraries from a portion of its funding from the American Rescue Plan Act. The grant funds may be used for materials or technology to support digital inclusion efforts to enable libraries to reach residents, especially in support of education, health, and workforce development needs; or to respond to the pandemic and implement public health protocols.
"We are excited to offer these ARPA grants to public libraries and anticipate the positive outcomes that will result, especially because we believe the ones who will benefit most are library patrons." said Michael Scott, State Librarian of Iowa. 
The American Rescue Plan Act is a federal program that was approved by congress and signed by President Biden in March 2021. The State Library received an allotment from the Institute of Museum and Library Services, which determined the priorities and rules surrounding how the funds may be used in libraries. 
For more information on the Kothe Memorial Public Library, visit @ParkersburgPublicLibrary on Facebook.
Category:
Parkersburg Eclipse News-Review
503 Coates St.
Parkersburg, IA 50665
Phone:  319-346-1461
Mid-America Publishing
This newspaper is part of the Mid-America Publishing Family. Please visit www.midampublishing.com for more information.