Larry LeRoy Rewerts, 82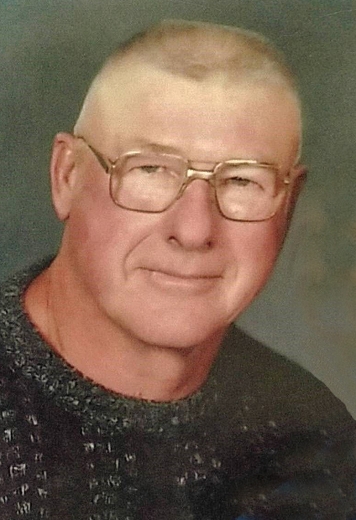 Larry LeRoy Rewerts, age 82, of Aplington, Iowa, was born the son of Melvin Dick and Jennie Mae (Hook) Rewerts on January 25, 1941, in Iowa Falls, Iowa.  Larry attended country school at Pleasant Valley Township in Grundy County and later at Wellsburg Schools in Wellsburg, Iowa.   
On June 21, 1960, Larry was united in marriage with Mildred Irene Aswegan at Bethany Presbyterian Church in Grundy Center, Iowa.   After their marriage, the couple lived in rural Wellsburg.  Larry farmed and worked at Snittjer's Grain Company in Wellsburg.  In 1971, Larry and Mildred moved to a farm south of Aplington where they farmed and raised hogs. In 1991, Larry retired from farming. 
Larry was a member of Pleasant Valley United Methodist Church in rural Wellsburg.  He enjoyed feeding the squirrels and watching the birds.  Larry loved staying home, gardening, mowing and just spending time outside.   
  On Tuesday, May 9, 2023, Larry died at Unity Point Health – Allen Hospital in Waterloo, Iowa.  Larry is preceded in death by a granddaughter, Alisha Davis; his parents, Melvin and Jennie Rewerts; his brother, Ervin Rewerts, and a brother-in-law, Bill Aswegan. 
Larry is survived by his wife of 62 years, Mildred, of Aplington; three sons, Darcy (Kathy) Rewerts of Des Moines, Iowa, Darwin Rewerts of Iowa Falls, Iowa, and Lonnie (Janelle) Rewerts of Wellsburg; one daughter, Audrey (Craig) Bravener of Fredericksburg, Iowa; 14 grandchildren; 18 great grandchildren; and sisters-in-law, Marcella Rewerts of Aplington, Darlene (Bob) Brower of Holland, and Janet Aswegan of Grundy Center.    
Funeral services were held at 10:30 a.m., on Saturday, May 13, 2023, at the Cornerstone Presbyterian Church in rural Ackley, with Pastor Dott Gersema officiating.  Kara Rewerts played a piano solo, "It Is Well With My Soul" and Brett Crowl sang "Softly And Tenderly".  A recording of "Old Rugged Cross" sung by Alan Jackson was played.  The congregation sang "Rock of Ages".  Burial was held at Pleasant Valley United Methodist Cemetery in rural Wellsburg, with Jason Rewerts, Matt Rewerts, Travis Rewerts, Shawn Davis, Bryant Davis and Brian Geerdes serving as Casketbearers.  Honorary Casketbearers were Gage Rewerts, Trent Davis, Jentry Bravener, Faydra Davis, Chelsea Rasmussen, Trisha Rewerts, Michelle Rewerts and Kara Rewerts. 
Visitation was held from 9:30 a.m. to 10:30 a.m., on Saturday, at the church before the service.  Memorials may be directed to the family.  Redman Funeral & Cremation Services in Aplington is in charge of arrangements.  Online condolences may be left at www.redmanfuneral.com 
Category:
Parkersburg Eclipse News-Review
503 Coates St.
Parkersburg, IA 50665
Phone:  319-346-1461
Mid-America Publishing
This newspaper is part of the Mid-America Publishing Family. Please visit www.midampublishing.com for more information.