Lynn Keith "Skip" Ackman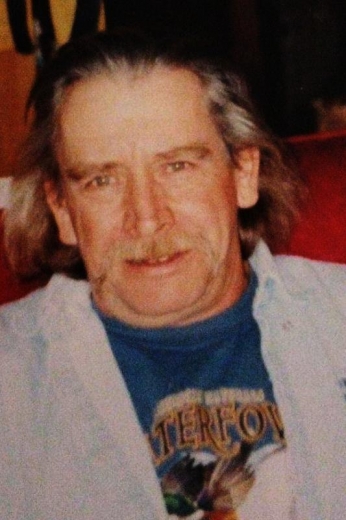 Lynn Keith "Skip" Ackman was born on January 22, 1958 in Manchester Iowa, the son of Harry "Carl" and Bettie (Wessel) Ackman. He passed away after a courageous battle with cancer in St. Luke's Hospice Care in Cedar Rapids, IA  on his 65th birthday, January 22, 2023 after having a celebration of birth and life just the day before. He currently resided in Parkersburg, IA.
He attended Dysart-Geneseo School in his youth, later getting his GED through Kirkwood in Vinton. Throughout his life he was a farmhand, worked for various hotel properties, and other various outdoor jobs. He previously lived in Dysart, La Porte City, Vinton, Tripoli, Edgewood, Elroy WI, Clarksville and Parkersburg. He loved being outdoors, fishing, gardening, and lately bird watching.
He is survived by his twin daughters Dawn Ackman of Parkersburg and Deb Ackman (Sean Ludlow-O'Malley) of Pine Island, MN. Former wife and caregiver Tammy Ackman of Parkersburg and step children Ange Blair (Jacob Blair) of Parkersburg, Elizabeth Howard of Parkersburg, and Michael Howard of Allison. His previous wife Sue and her children Becky and Amanda. His siblings Linda Nelson of Dysart, Leah (Tom) Gallagher of La Porte City, Karen (Barry Holst) Ackman of Vinton, and Danny (Barb) Ackman of Buckingham. Nieces and Nephews David, Jeremy, Robert, Nikki, Paul, Mitchell, Carly, and Logan, and numerous Great Nieces and Nephews and Step Grandchildren.
He was greeted in heaven by his Parents, an infant baby, Sister Mary Ackman, Nephew Denis Gallagher, Grandparents, and numerous Aunts, Uncles, Cousins, and Friends.
A Celebration of Life will be held Saturday February 18th, 2023 at 1pm to 4pm, fellowship and sharing of memories to follow at the Clarksville Church of Christ (302 S Elizabeth St., Clarksville, IA) with Pastor Jake Limkemann and St. Croix hospice chaplain Malinda Dean.
At a later date there will be a private inurnment.
In lieu of flowers, memorials may be directed to the family or local cancer charities or hospice.
Category:
Parkersburg Eclipse News-Review
503 Coates St.
Parkersburg, IA 50665
Phone:  319-346-1461
Mid-America Publishing
This newspaper is part of the Mid-America Publishing Family. Please visit www.midampublishing.com for more information.