Marjorie Ann Wilson Marchal, 95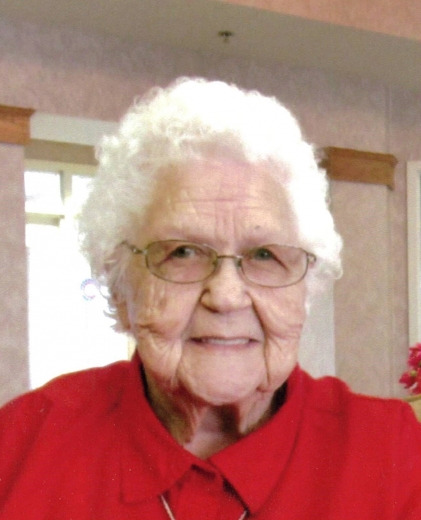 Marjorie Ann Wilson Marchal, age 95, was born the daughter of Elden and Edith (Fenner) Grapp on July 23, 1927, in Cedar Falls, Iowa. She graduated from Cedar Falls High School in 1943. 
On May 1, 1944, Marjorie was united in marriage with Eugene Wilson in Buchanan County, Iowa. The couple made their home in Waterloo, Iowa and in 1954 moved to their new home in Hudson, Iowa. Later they built their family home on an acreage outside of Janesville, Iowa. During this time Marjorie worked as a waitress at a local cafe. After a few years they moved to a larger acreage outside of Parkersburg, Iowa and later moved into town. Over her lifetime both, Eugene and Marjorie, fostered over 49 foster children. Eugene passed away on September 27, 1988. Marjorie was then married to Rayner Marchal on September 14, 1990, and they made their home near Woolstock, Iowa. 
Marjorie was a previous member of the Baptist Church near Woolstock. In her spare time, she enjoyed singing, crocheting afghan quilts, and cooking. Marjorie helped cook meals for Meals on Wheels at the Civic Center in Parkersburg. She loved gathering the whole family for holidays and insisted on doing all the cooking. She especially loved the time spent with her family and celebrated her 95th birthday with them in July. 
On Monday, October 24, 2022, Marjorie passed away at the Hansen Family Hospital in Iowa Falls, Iowa, of natural causes. Marjorie was preceded in death by her husband, Eugene Wilson, her husband, Rayner Marchal (July 31, 2017); one son, Warren Wolff; and 13 brothers and sisters.
Marjorie is survived by one son, David (Jackie) Wilson of Parkersburg, IA; two daughters, Joyce Dowdell of Inverness, FL, and Deb (Gene) Coufal of Columbus, NE; 6 grandchildren, 18 great grandchildren, and 1 great-great grandchild; and one sister, Darlene Herzog of Cedar Falls, Iowa.
Funeral services were held at 10:30 a.m., on Monday, October 31, 2022, at the First Congregational Church in Parkersburg, with Pastor Brian Koelsch officiating.  Mary Ann Simon was the organist, and she accompanied the congregation as they sang "Amazing Grace" and "In The Garden".   Burial was held at Oak Hill Cemetery in Parkersburg with Darren Grapp, Jon Knock, Derek Grapp, Howard Wilson, Stewart Grapp and Kevin Hansen serving as Casketbearers.  Honorary Casketbearer was Gene Coufal.
Visitation was held from 4:00 p.m. to 7:00 p.m., on Sunday, at Redman Funeral & Cremation Services, Parkersburg Funeral Home.  Memorials may be directed to First Congregational Church.  Redman Funeral & Cremation Services, Parkersburg Funeral Home was in charge of the arrangements.  Online condolences may be left at www.redmanfuneral.com 
Category:
Parkersburg Eclipse News-Review
503 Coates St.
Parkersburg, IA 50665
Phone:  319-346-1461
Mid-America Publishing
This newspaper is part of the Mid-America Publishing Family. Please visit www.midampublishing.com for more information.