Mary Ann Vry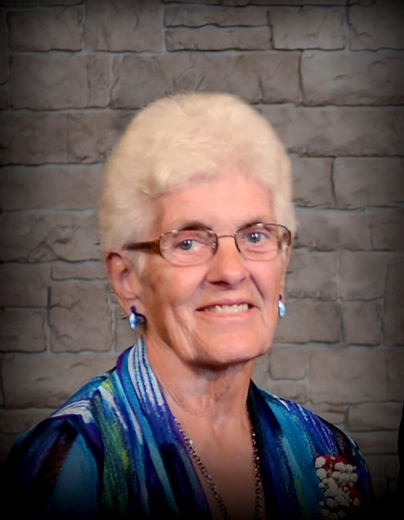 Mary Ann Vry, age 82, passed away on August 19, 2021. She was born on July 26, 1939 the daughter of George and Grace (Ruter) Blythe of Wellsburg, IA.
She attended Timothy Christian School west of Wellsburg until the 8th grade and then graduated from Wellsburg High School in 1957. She went to nurses training at Marshalltown Deaconess Hospital an obtained her LPN Degree.
She was a member of the 1st Christian Reformed Church west of Wellsburg. On January 16, 1959 she married Dale Vry who has preceded her in death December 10, 2015.
They moved to the Parkersburg area where they started their family. They farmed and had livestock with August Meester for 14 years. In 1976 they moved to a farm northeast of Parkersburg where they continued farming and raising livestock.
In 1978, she started her nursing career at Sartori Hospital on the Medical and Surgical unit for 37 years. She maintained many flower gardens around church and the elementary school for years. One of her special places is the memorial garden by the elementary school in Parkersburg in honor of Kevin, Keith and Heather Vry.
She enjoyed farming, watching her children and grandchildren's events, family gatherings and sharing stories, working with the nurses at Sartori Hospital, Pioneer Trips and being outdoors.
She is preceded in death by her parents, husband, two sons Kevin and Keith Vry and a Granddaughter Heather Vry. Brothers Gene, Alvin and Wayne Blythe of Wellsburg, IA, Kenneth Blythe of Ormond Beach, Florida, Ernest Blythe of Grundy Center, IA, Sister Ila Mae Venega of Ackley, IA and Sister-in-law Ann Blythe of Ormond Beach Florida.
She is survived by two sons Kendall Vry of Parkersburg, IA, Kraig (JoAnn) Vry of Ankeny, IA, two daughter-in-laws Ann Vry (David) Waldschmidt of Scottsdale, AZ and Lisa Vry (Brian) Lageschulte of Cedar Falls, IA. Eight Grandchildren Patrick, Meghan, Cody (Elsa), Justin, Tyler, Jacqueline Vry and Christopher and Andrew Lageschulte and One Great Grandson Tristan Wood-Vry. Five Sister-in-laws Esther, Berniece Blythe of Grundy Center, IA. Donna and Joyce Blythe of Wellsburg, IA and Elaine Vry of Marshalltown, IA. Three Brother-in laws John (Janet), Ralph Vry of Liscomb, IA and Charles Vry of Ankeny, IA and many nieces and nephews.
Visitation and Services will be held at Parkersburg Christian Reformed Church, 807 Grant Street, Parkersburg, IA 50665.
Visitation and Services were held Saturday, August 28. Visitation was from 9:00-11:00am with Services at 12:00pm.
In Lieu of Flowers a Memorial Fund will be established to Honor Mary's name and wishes.
Category:
Parkersburg Eclipse News-Review
503 Coates St.
Parkersburg, IA 50665
Phone:  319-346-1461
Mid-America Publishing
This newspaper is part of the Mid-America Publishing Family. Please visit www.midampublishing.com for more information.