A-P seniors shine in 47-0 blowout
PARKERSBURG – Aplington-Parkersburg football's six seniors got their moments under the lights in the Falcons' final regular-season home game on Friday, a 47-0 rout of Central Springs at Ed Thomas Field.
A-P head coach Alex Pollock was happy to get all six of his seniors - Devin Bernard, Brody Scanlan, Sam Livingood, Logan Guldager, Kale Riherd and Nash Arkulari - in front of the home crowd for senior night.
"All six of our seniors got good quality playing time, and were able to contribute," Pollock said. "That was pretty special on our home field."
Keep reading this article thanks to this local supporter of Aplington-Parkersburg Athletics!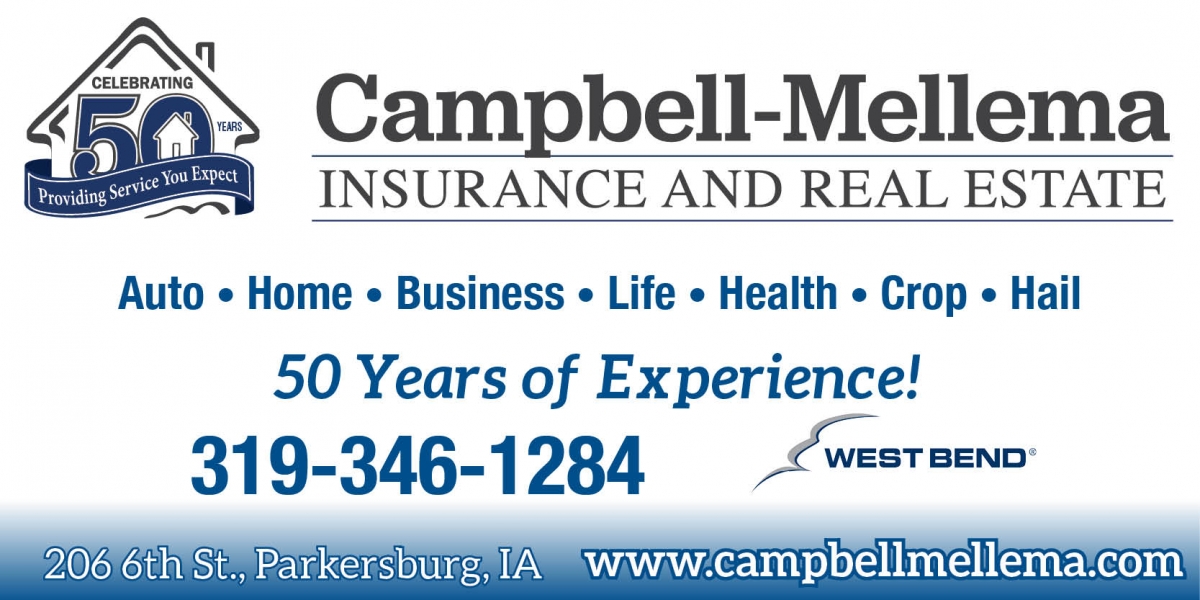 The first quarter set the tone for the Falcons. A-P scored a little over three minutes in on the opening drive of the game, capped by a 1-yard Aidan Junker run.
A-P's defense forced a turnover on downs on the Panthers' first offensive drive, and two plays later Gavin Thomas found Kaden Huttinger on a 50-yard touchdown pass to make the score 14-0 after Thomas' point-after kick with 4:55 left in the first.
Central Springs had a high snap on its very next offensive play from scrimmage, and after Dakota Dally recovered the loose ball on the Panther 14, Garrett Hempen scored two plays later to push the Falcon lead to 21-0. A-P pushed the halftime lead to 35-0 on a couple of Adam Schipper touchdowns - one by land, one by air - and the Falcons enjoyed a continuous clock throughout the second half.
The Panthers finished with three total first downs and a net of four yards of total offense.
"We ran to the ball extremely well," Pollock said. "This is probably one of the better tackling games that we've had, and coverage wise we were pretty good all night. Anytime you put a zero on the board, you're happy with that."
Junker finished with two touchdowns on 11 carries for 42 yards. Livingood added six carries for 36 yards, Hempen toted the ball six times for 31 yards and a score and Schipper had two carries for 26 yards. Blayne Luhring was the leading rusher on Friday thanks to his one carry of the night, a 53-yard touchdown in the fourth quarter.
Thomas finished 7-of-10 passing for 123 yards, two touchdowns and an interception. Huttinger hauled in four catches for 79 yards to lead the receiving corps.
"Our pass game was very efficient tonight," Pollock said. "Running-wise, we spread the carries out quite a bit and we're continuing to mix and match with some different combinations up front, we got a little bit healthier with Toby Arkulari back this week and Logan Guldager back, so we're just trying to get back in shape and continue to improve and make a run to the playoffs here."
The Falcons are currently tied with South Hardin in third at 2-2 in district play. The Tigers have state-ranked Denver in the final game of the season, while A-P heads to East Marshall - currently 1-3 in district play. If A-P wins and South Hardin loses, the Falcons and Tigers would qualify for the postseason. If South Hardin wins and A-P loses, the Falcons would be knocked out. If South Hardin and A-P both lose, the third and fourth-place teams would be determined by an average of the plus-minus 17-point differential between South Hardin, A-P and East Marshall - the two best teams in that metric would get the playoff spots, and South Hardin's point differential is better than A-P's or East Marshall's would be in this scenario. So it would all come down to the final score in Le Grand.
"We just need to worry about us," Pollock said. "There's quite a bit that we can learn from the tape tonight, we just need to continue to build. And we had a really good week of practice last week."
First quarter
A-P--Aidan Junker 1 run (Gavin Thomas kick)
A-P--Kaden Huttinger 50 pass from Thomas (Thomas kick)
A-P--Garrett Hempen 2 run (Thomas kick)
Second quarter
A-P--Adam Schipper 9 run (Thomas kick)
A-P--Schipper 28 pass from Thomas (Thomas kick)
Third quarter
A-P--Aidan Junker 2 run (PAT failed)
Fourth quarter
A-P--Blayne Luhring 53 run (kick missed)
Rushing-Blayne Luhring 1-53, TD; Junker 11-42, 2 TD; Livingood 6-36, Hempen 6-31, TD; Schipper 2-26, TD; Mostek 2-4, Bernard 1-2, Schoneman 2-(-2), Steege 2(-3).
Passing-Thomas 7-10-1, 123 yards, 2 TD.
Receiving-Huttinger 4-79, TD; Schipper 1-28, TD; Nick Neuroth 1-13, Livingood 1-3.
Category:
Parkersburg Eclipse News-Review
503 Coates St.
Parkersburg, IA 50665
Phone:  319-346-1461
Mid-America Publishing
This newspaper is part of the Mid-America Publishing Family. Please visit www.midampublishing.com for more information.