Randy Meinard Rameyer, 67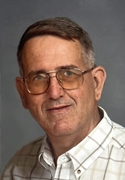 Randy Meinard Rameyer, age 67, of Aplington, Iowa, was born the son of Martin and Ita (Lamb) Rameyer, on June 9, 1955, in Iowa Falls, Iowa. He received his education from Ackley-Geneva High School and graduated in 1973. 
On January 4, 1974, Randy was united in marriage with Sheila Rewerts at First Reformed Church in Aplington. After marriage the couple made their home on a farm east of Ackley, Iowa, where Randy farmed with his father and drove a route truck for Farmers Coop in Iowa Falls, Iowa. In 2002, he began working for Plastic Recycling in Iowa Falls and after working for 20 years, he retired on October 31, 2022. In 2010, Randy and Sheila moved to their current home in Aplington.
Randy attended services at First Reformed Church in Aplington. Over the years he enjoyed going to stockcar races with his family and watching NASCAR. In his spare time, he loved attending his grandkids' sporting events and activities. He especially loved the time spent with the entire family. Randy will always be known for having a big heart and the willingness to help everyone and anyone. 
On Friday, January 27, 2023, Randy passed away at MercyOne Hospital in Mason City, Iowa, of complications with cancer. He is preceded in death by his parents, Martin & Ita Rameyer; one brother, Nick Rameyer; and in-laws Leonard & Anna Mae Rewerts.
Randy is survived by his loving wife of 49 years, Sheila Rameyer of Aplington; two daughters, Melissa (Joel) Lueken of Rapid City, South Dakota and Nicole Homerding of Yorkville, Illinois; six grandchildren, Emily (Joseph) Hershberger, David Swenson, Reghan Lueken, Jacob Homerding, Max Homerding, and Grace Homerding; two great grandchildren, Cole and Sophie Hershberger; two sisters, Marcia (Paul) Enslin of Ackley, Iowa, and Kathy (Darcy) Rewerts, of Des Moines, Iowa; one brother-in-law, Stan Rewerts, of Glen Allen, Virginia; one sister-in-law, Sandy (Mike) Larson of Woden, Iowa; and many nieces, nephews, and cousins. 
  Funeral services were held at 1:30 p.m., on Thursday, February 2, 2023, at the First Reformed Church in Aplington. Pastor Mike Broost officiated the service.  Organist was Cami Haugstad and she accompanied the congregation as they sang "Where The Roses Never Fade", "In The Garden", and "Amazing Grace". Burial was held at Pleasant View Cemetery in rural Aplington, with David Swenson, Joseph Hershberger, Max Homerding, Jacob Homerding, Taran Larson, and Joel Lueken serving as Casketbearers. Grace Homerding, Reghan Lueken, Emily Hershberger and Cole Hershberger served as Honorary Casketbearers. 
Visitation was held from 4:00 p.m. to 7:00 p.m., on Wednesday, at Redman Funeral & Cremation Services, Parkersburg Funeral Home.  Memorials may be directed to the family.  Online condolences may be left at www.redmanfuneral.com
Category:
Parkersburg Eclipse News-Review
503 Coates St.
Parkersburg, IA 50665
Phone:  319-346-1461
Mid-America Publishing
This newspaper is part of the Mid-America Publishing Family. Please visit www.midampublishing.com for more information.