Ronald Southard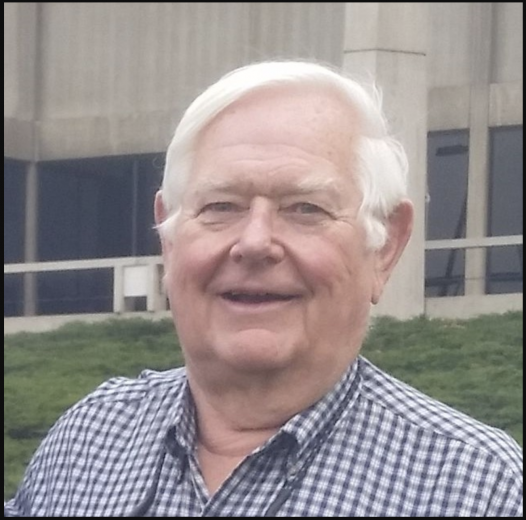 Ronald Wilson Southard, 78, of Buena Vista, Colorado, went to be with the Lord Saturday, June 4, 2022. Ron was born the son of Talmage and Doris (Kramer) Southard on June 13, 1943, in La Jolla, California. He grew up in rural New Hartford, Iowa and graduated from New Hartford High School in 1961.
He went on to earn multiple degrees in engineering from Iowa State University. Ron married Lynda Chapman in 1963 and they had four children. In 1990, Ron married Carole Perrin and they were happily married until his death. Early success in the construction industry led him to Buena Vista, where he made his home for 47 years.
During his time in Buena Vista, Ron was involved in many business ventures including ASI, Arkansas Valley Aviation & Beacon Gallery, ASI Power Technologies, Ridgeway Matrix, Moser Legacy Furniture, Alpine Design, and land development. Ron was a visionary. He donated land for Colorado Mountain College and was instrumental in bringing high-speed internet to the area. Ron was also a supporter of the Arkansas Valley Humane Society.
Ron was preceded in death by his parents, Talmage and Doris Southard and one granddaughter, Alyson Koch.
Ron is survived by his wife of 32 years, Carole Perrin; children, Bridgett Southard of West Bend, Iowa; Kim (John) Koch of Aplington, Iowa; Mitchell (Tracey Rideout) Southard of Austin, Texas; and Heather (Chad) Pruisner of Parkersburg, Iowa; step-children Barbara (Bob Montgomery) Bentzin  of Casper, Wyoming and Michael Bentzin of Buena Vista, Colorado; seven grandchildren, Trent (Kaydee Frank) Johnson of Urbandale, Iowa; Aaron Johnson and Dustin Johnson both of West Bend, Iowa; Kellan (Lucas) Hahn of Madison, Wisconsin; Lyndie Koch of New Hartford, Iowa; Mason Pruisner and Owen Pruisner both of Parkersburg, Iowa.
Ron was a lifelong learner with vast interests and a thirst for knowledge. He enjoyed many hobbies including woodworking, gardening and reading. Ron was also a talented artist. Spending time with his family was important, and family trips throughout the United States were some of his most treasured times.
Memorial Services will be at 11:00 a.m., on Wednesday, July 27, 2022, at the Congregational Church of Christ in Buena Vista, Colorado, with burial in Iowa at a later date.
Memorials may be directed to the family.
Category:
Parkersburg Eclipse News-Review
503 Coates St.
Parkersburg, IA 50665
Phone:  319-346-1461
Mid-America Publishing
This newspaper is part of the Mid-America Publishing Family. Please visit www.midampublishing.com for more information.