Sailors fight off Falcons in 2nd half
WATERLOO – Aplington-Parkersburg football didn't come to T.J. McLaughlin Field feeling like longshots on Friday night.
The Falcons took it to Waterloo Columbus up to a halftime tie, and the Sailors had to capitalize on a couple of A-P's second-half shortcomings to finally put the visitors away, 27-13, in a Class 1A first-round playoff game.
A-P's season came to an end at 5-4, but Falcon head coach Alex Pollock said his team played above what he felt were outsider perceptions on Friday's matchup.
"Talking to people [from Columbus] after the game, they made it sound like we were heavy underdogs, and it didn't feel like that going in," Pollock said. "The kids felt like we had a good shot to win, and I'm proud of them, and the effort they gave and the game plan our coaching staff put together. We just fell a little short."
Keep reading below thanks to this local supporter of Aplington-Parkersburg Athletics!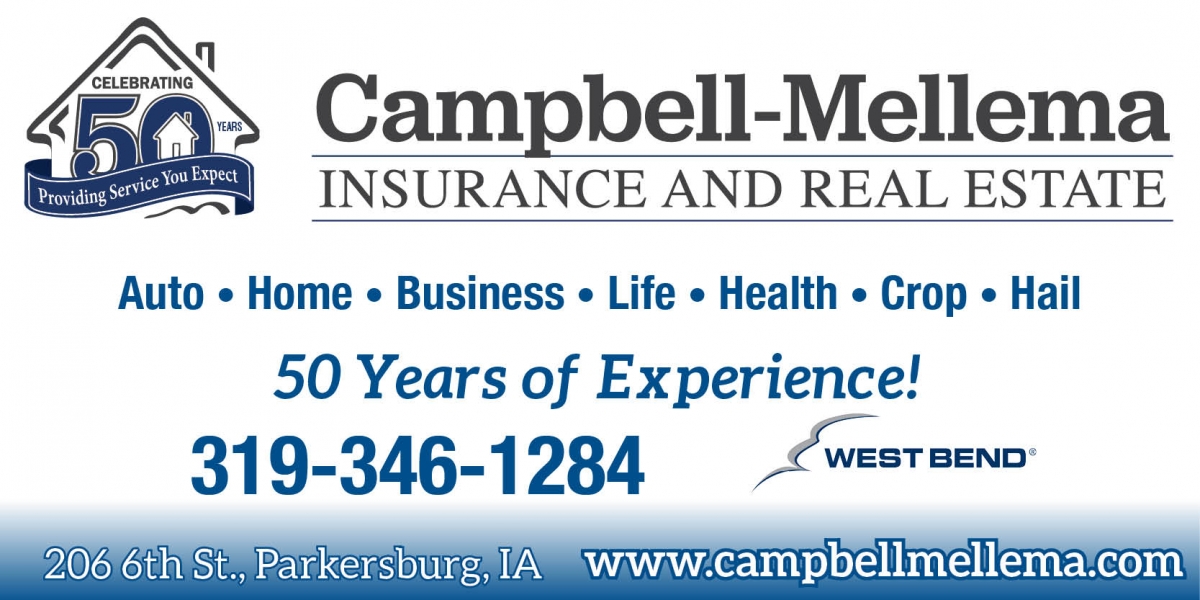 After going to halftime tied 13-13, the Sailors landed the first blow of the second half with a Caleb Holthaus 41-yard touchdown run on a drive following a Holthaus interception.
A-P got inside the Sailors' 5-yard line on the next drive, but were just short of a first down, turning the ball back over on downs.
"That was tough," Pollock said. "And right after that we needed a stop."
Holthaus instead picked up a couple runs to give the Sailors some breathing room, and after a first half where A-P dictated the pace of play through superior possession, Columbus turned the table with a clock-burning drive of its own, finally putting the game away on a 24-yard touchdown pass from Carter Gallagher to Caden Hartz with 26 seconds left in the game.
"We ran out of time," Pollock said. "Just couldn't get the stop when we needed it."
The Falcons chewed up clock in the game's opening drive, a 12-play, nearly-six-minute march punctuated by a three-yard Aidan Junker run.
Columbus' response was efficient, a two-play drive after a 67-yard Caleb Holthaus run.
The Falcons again exerted ball control on their next possession, taking eight minutes off the clock and then putting the ball in Junker's breadbasket for another short touchdown plunge, followed by a Gavin Thomas kick to make it 13-6. Junker took 23 carries for 101 yards and the two scores on Friday.
"We surprised them with our physicality," Pollock said. "We had the mindset where we weren't going to be cute, we were going to go right at them, and do some things with our formations to get some numbers and we did that in the first half."
The Sailors pulled even on a Carter Gallagher 13-yard score to tie the game at 13-13, which is where it would stay at the halftime horn.
Gavin Thomas was 7-of-11 passing with 81 yards and an interception; Kaden Huttinger hauled in four of those passes for 49 yards.
Friday was the final game for A-P's six seniors; Devin Bernard, Kale Riherd, Brody Scanlan, Sam Livingood, Logan Guldager, and Nash Arkulari.
"Overall, we've re-set the tone for A-P football," Pollock said, "and the expectation is that we need to pick up where we left off this year, in terms of physicality and knowledge of our scheme.
"This really started about a year ago when we decided that we needed to have a different attitude in the weight room, and the seniors were a major part of that, and once we started camp, they took on major leadership roles and did an excellent job. They're great kids, they worked extremely hard, and they're going to be missed."
Flipping the narrative of Friday's game on its head is what Pollock hopes to see more of in 2022.
"We're happy to be in the playoffs, but this is not what our destination goal is," Pollock said. "We've got to figure out what it's going to take to get to the next level. We've got a large amount of kids returning for next year with a lot of starts under their belts and it doesn't mean anything without the offseason work."
WC 27, A-P 13
First quarter
A-P--Aidan Junker 3 run (pass failed)
WC--Caleb Holthaus 67 run (kick failed)
Second quarter
A-P--Junker 2 run (Gavin Thomas kick)
WC--Carter Gallagher 13 run (Ben Trost kick)
Third quarter
WC--Holthaus 41 run (Trost kick)
Fourth quarter
WC--Caden Hartz 24 pass from Gallagher (Trost kick)
A-P offensive stats
Rushing--Aidan Junker 23-101, 2 TD; Sam Livingood 10-35; Gavin Thomas 3-27; Team 1-(-1); Garrett Hempen 3-(-1).
Passing--Thomas 7-11-1, 81 yards.
Receiving--Kaden Huttinger 4-49; Kale Riherd 1-15; Nick Neuroth 1-10; Adam Schipper 1-7.
Category:
Parkersburg Eclipse News-Review
503 Coates St.
Parkersburg, IA 50665
Phone:  319-346-1461
Mid-America Publishing
This newspaper is part of the Mid-America Publishing Family. Please visit www.midampublishing.com for more information.