Shirley Ann Pepples, 75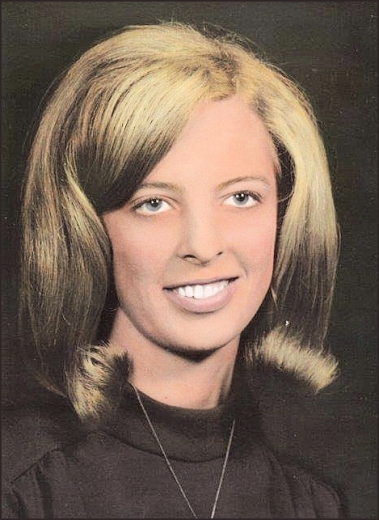 Shirley Ann Pepples, 75, of Parkersburg, died October 18, at MercyOne, Waterloo.
She was born August 24, 1948, in Red Oak, to Dale and Darlene (Bredberg) Williams graduated from High School in 1966. She graduated from UNI in 1970, with a degree in Elementary/Special Education. 
She married Ronald Pepples in 1970 in Red Oak. In 1973, they moved to the Parkersburg area and built their present home. Shirley returned to UNI to become a Certified Public Accountant in 1981 and was a practicing CPA in Parkersburg for 42 years, until her passing.
Shirley taught accounting principles and tax for years at Buena Vista University-Marshalltown Campus. She was active in many volunteer and service organizations. Shirley served as church treasurer and as an elder. She also participated in the lay pastor course through the Presbyterian Church USA.
Shirley loved baseball and was a massive Chicago Cubs fan. Shirley enjoyed sewing and crafts. She made each of her daughters their "First Day of School" outfits and enjoyed crocheting. Shirley especially enjoyed making things for her granddaughters, including Tooth Fairy dolls, kitties, puppies, and unicorns. She loved attending her daughters' and granddaughters' activities.
Shirley is survived by her husband of 53 years, Ron; brother Richard (Brenda) Williams, Stanton; three daughters, Sarah Pepples, Parkersburg, Jill (Timothy) Chelesvig, Cedar Falls and Amy (David) McKelvy, Solon; three granddaughters, Kinzey and Carly McKelvy and Landry Chelesvig; niece and nephews, Josh Poe, Janae (Bengt) Olson, Justin (Kourtney) Williams, and Jordan Williams; and many cousins, great-nieces and nephews, and dear friends.
The family requests that donations be made to the Parkersburg, Iowa, Fire Department for use by the Ambulance Service.
Visitation, 4:00-6:00 p.m., Thursday, October 26, 2023, Parkesburg United Methodist Church, Parkersburg, Iowa
Funeral Service, 10:00 a.m. Friday, October 27, 2023, at the church.
Friends are invited to stay at the church after the service for a luncheon and fellowship with the family. 
Committal, 2:00 p.m. Friday, October 27, 2023, Garden of Memories, Waterloo, Iowa
Locke Funeral Services is assisting the family. 
Category:
Parkersburg Eclipse News-Review
503 Coates St.
Parkersburg, IA 50665
Phone:  319-346-1461
Mid-America Publishing
This newspaper is part of the Mid-America Publishing Family. Please visit www.midampublishing.com for more information.