Wilder Park holds Harvest Festival
The annual Wilder Park Harvest Festival was held on Saturday, Oct. 1 and while the weather didn't have a fall feel, the crowd was definitely in high spirits for the Halloween season. 
This year's festival had a new feature, a Hay Ride around the Park Grounds.  The trailer was driven by Scot Henrichs, Mayor of Allison, and was very popular, making several fully packed circles around the park.  Pumpkins were also available this year as a special treat for kids, along with a showing of "It's the Great Pumpkin, Charlie Brown" underneath one of the shelters. 
The Wilder Park Committee was meticulous this year with the decorations, and multiple sites were set up to take some spooky selfies as the group also announced the launch of their new Instagram (wilderparkallison) with #wilderparkallison as the chosen hashtag for the Park.
The Wilder Park permanent residents and campers were also part of the fun, showing off their decorated campsites and handing out candy to a number of trick-or-treaters.  The evening concluded with a paper lantern launch around 7:30 p.m., and was a beautiful finish to the fun-filled day.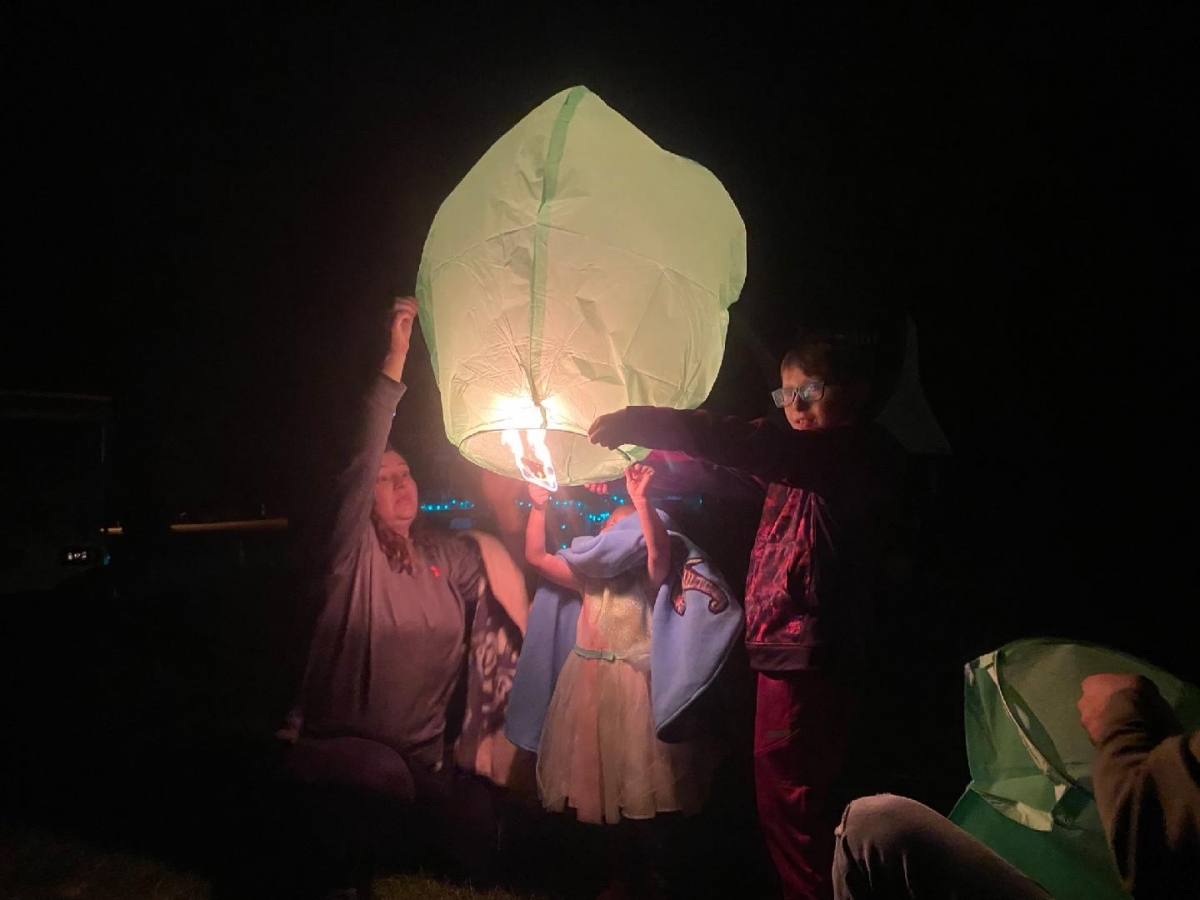 A perfect night for a light show.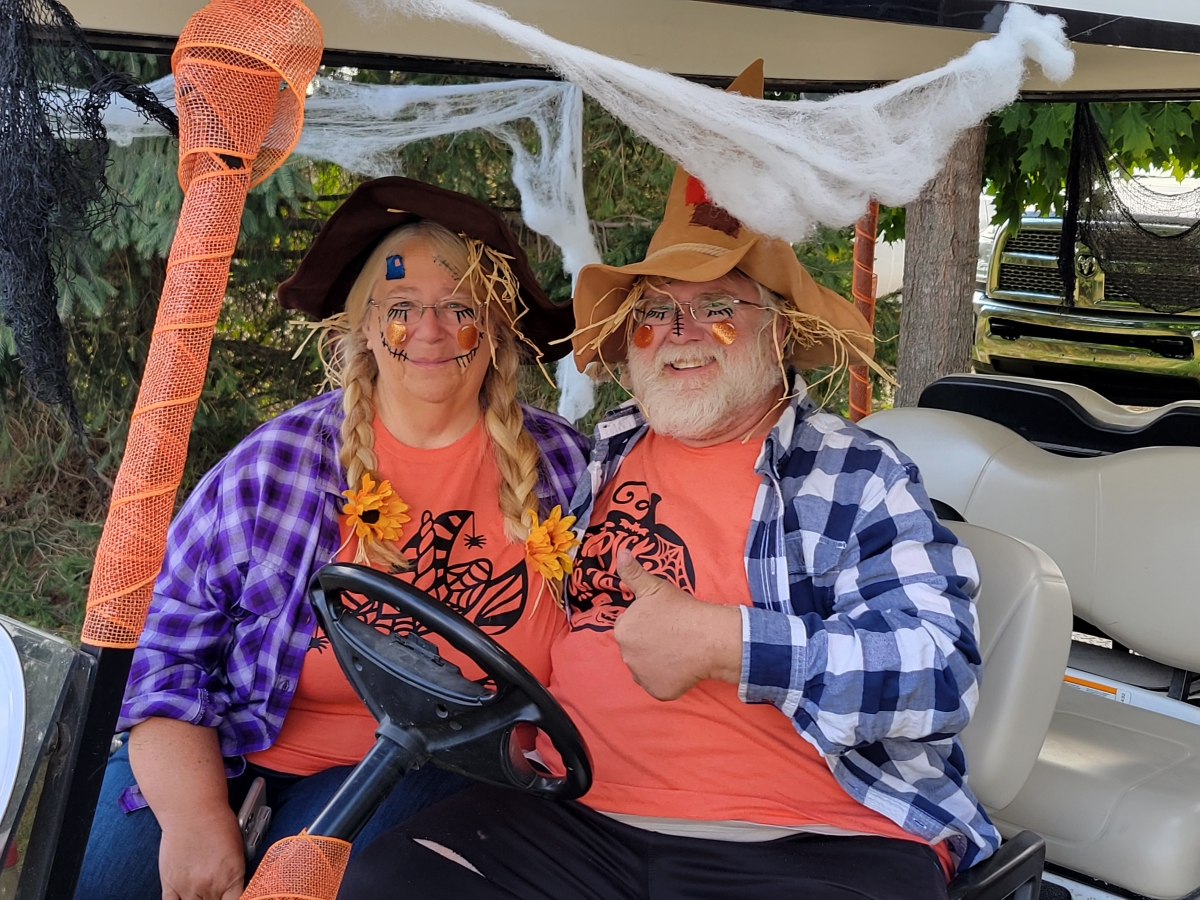 Gary and Michelle Larson - Camp Hosts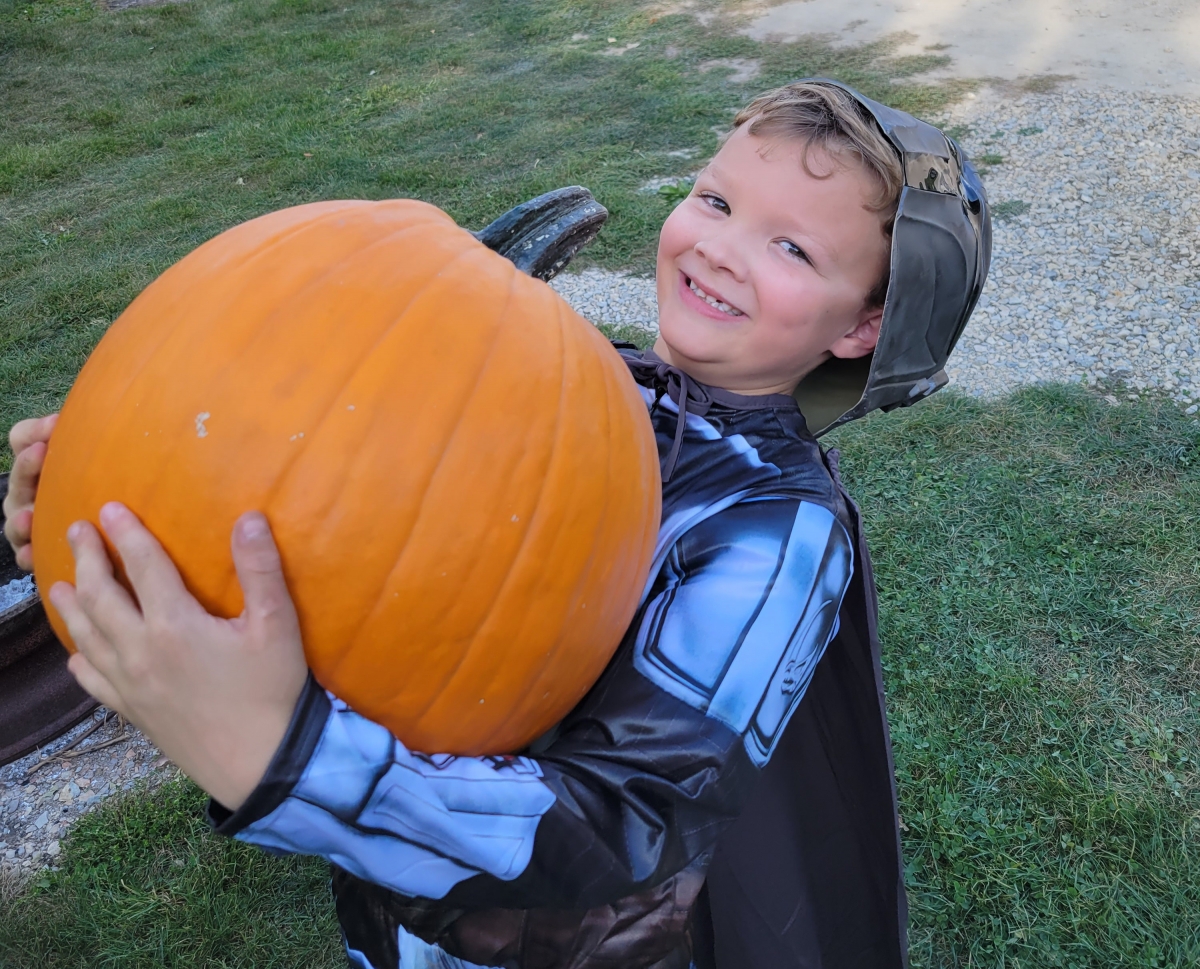 Seth Huffman of Ackley finds just the right pumpkin.
Category:
Parkersburg Eclipse News-Review
503 Coates St.
Parkersburg, IA 50665
Phone:  319-346-1461
Mid-America Publishing
This newspaper is part of the Mid-America Publishing Family. Please visit www.midampublishing.com for more information.